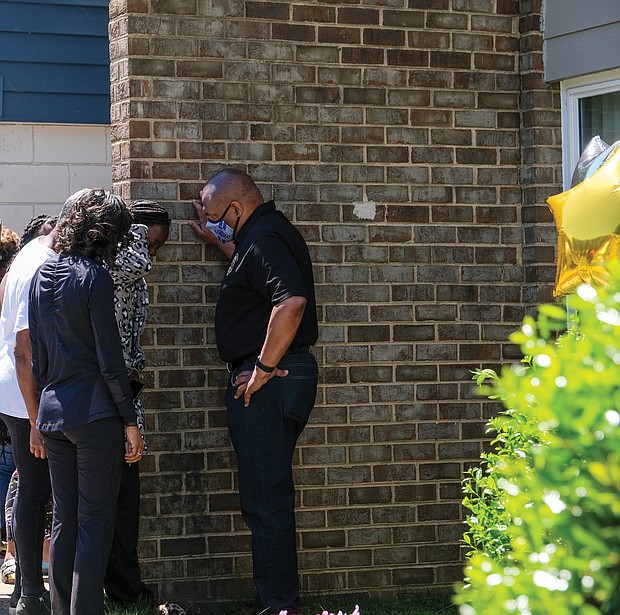 Police Chief Gerald Smith consoles the mother of one of the victims injured in gun violence April 27 at the Belt Atlantic Apartments in South Side. Sharnez Hill, 30, and her 3-month-old daughter were killed in the shooting and three others, ages 29, 15 and 11, were wounded. Chief Smith marched with scores of people attending a rally sponsored by Men in Action on May 1 calling for an end to the violence. The group marched from George Wythe High School to the apartment complex, where Chief Smith tried to comfort the mother.
Stories this photo appears in:

After a year on the job, Richmond Police Chief Gerald Smith has not won over many officers or residents either through style or substance
A year ago, Gerald M. Smith was introduced to the city as an "innovator" and a "reform-minded change agent" as Mayor Levar M. Stoney introduced him as Richmond's new police chief.