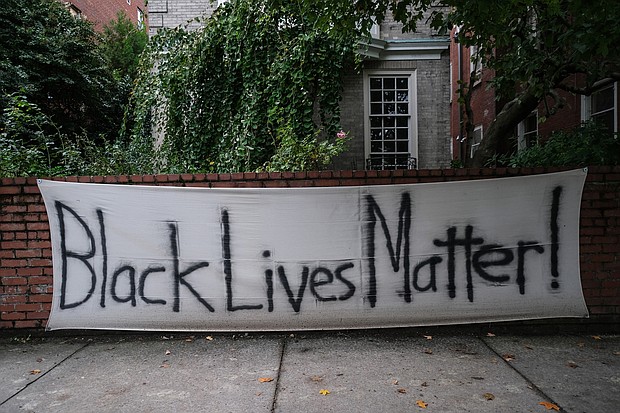 A "Black Lives Matter" banner hangs in October on the wall in front of a Monument Avenue residence near Allen Avenue, the epicenter of protests over racial injustice and police brutality since May. Signs like this one and logos with BLM have become commonplace on businesses and other buildings in and near Downtown and the Lee monument following an early spate of damage. The signs often were posted as a signal to spare the place from any damage.
Stories this photo appears in:
Who knew when Richmonders rang in the year 2020 that it would be such a year of tumult?