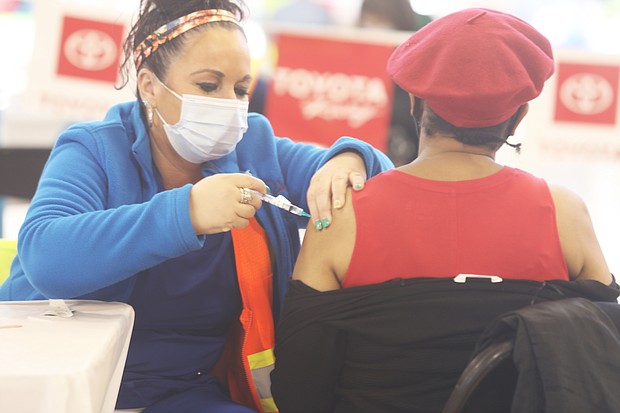 Catherine Hinton, 65, of Richmond receives the new, single-dose Johnson & Johnson COVID-19 vaccine during a mass vaccination event Monday at Richmond Raceway sponsored by the Richmond and Henrico health districts. It was the first time the newly approved Johnson & Johnson vaccine was administered locally in vaccine clinics. The Moderna and Pfizer-BioNTech vaccines require two doses for full vaccination.
Stories this photo appears in:

Since before the COVID-19 vaccines hit the market, it has been predicted that Black Americans would choose to be vaccinated at dramatically lower rates than white Americans due to a historic mistrust of the health system. Media stories defined the causes for "vaccine hesitancy" while physicians worried about how to overcome it.