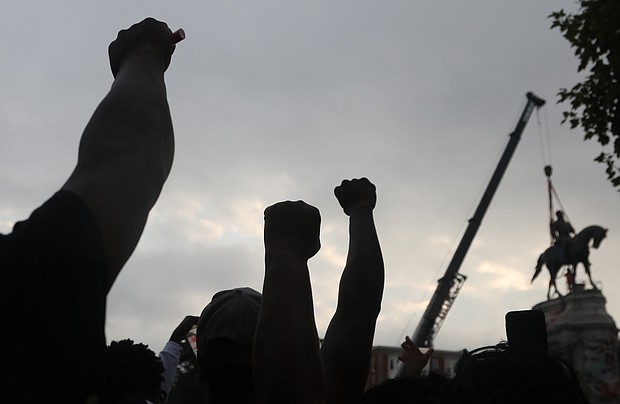 Onlookers raise their fists in the air in solidarity with the removal of the towering statue at Monument and Allen avenues.
Stories this photo appears in:

The 131-year old, 12-ton bronze symbol of white supremacy honoring Confederate Gen. Robert E. Lee on Monument Avenue is taken down as scores watch in person and online
An empty pedestal covered with colorful anti-racist slogans. That's all that remains of the state's greatest symbol of white supremacy – the statue of the traitorous Confederate Gen. Robert E. Lee riding his horse, Traveller.