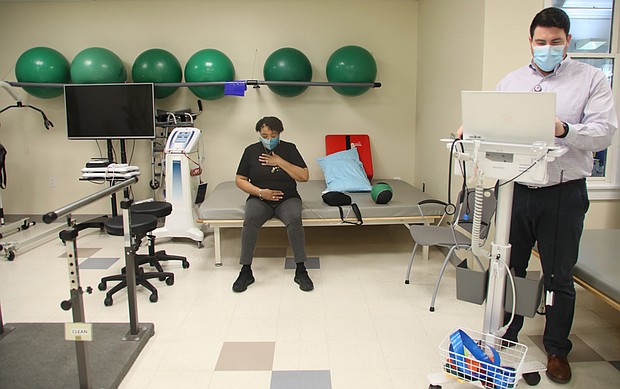 Natarsha Eppes-Kelly sits to catch her breath after completing physical therapy exercises with a weighted four-pound ball. Her therapist, Dr. Jason Seltzer, enters on his computer notes about her progress. Ms. Eppes-Kelly has been undergoing physical therapy at Sheltering Arms Physical Rehabilitation and Therapy Center in Bon Air.
Stories this photo appears in:
Months to years after being infected by the coronavirus, thousands in Virginia, including Delegate Delores L. McQuinn and U.S. Sen. Tim Kaine, push through lingering symptoms
Natarsha Eppes-Kelly has been working hard for the last four months to establish a new normal in her life.