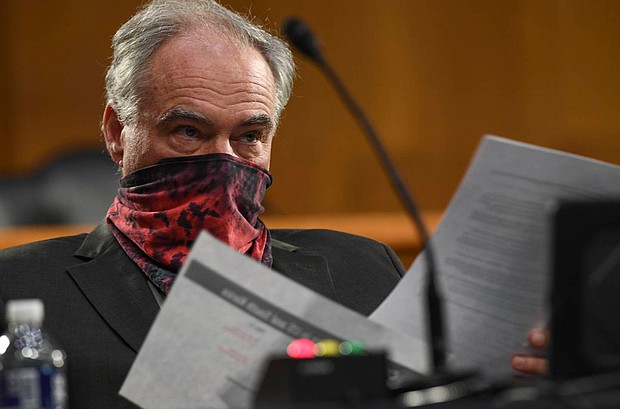 In this May 2020 photo, U.S. Sen. Tim Kaine wears a mask as he listens to testimony during a hearing before the Senate Committee for Health, Education, Labor and Pensions on Capitol Hill in Washington. Sen. Kaine, who has nerve tingling since contracting COVID-19 two years ago, recently introduced legislation to raise awareness of long COVID and treatment possibilities.
Stories this photo appears in:
Months to years after being infected by the coronavirus, thousands in Virginia, including Delegate Delores L. McQuinn and U.S. Sen. Tim Kaine, push through lingering symptoms
Natarsha Eppes-Kelly has been working hard for the last four months to establish a new normal in her life.