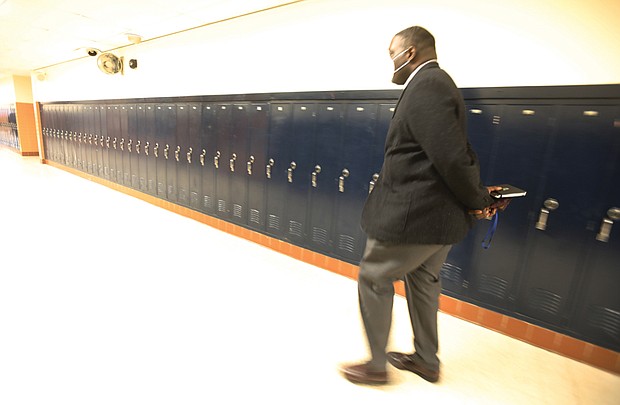 Riddick T. Parker Jr., the late principal of George Wythe High School, walked the empty halls after school on Tuesday, Feb. 1, 2022. He died last Friday, Aug. 19, while riding his bicycle in Chesterfield County. Mr. Riddick was a 2002 Super Bowl champion with the New England Patriots.
Stories this photo appears in:

George Wythe High School in South Side will start a new school year Monday, Aug. 29, without the principal who was looking forward to starting his second year of helping students achieve success in school and in their future careers.