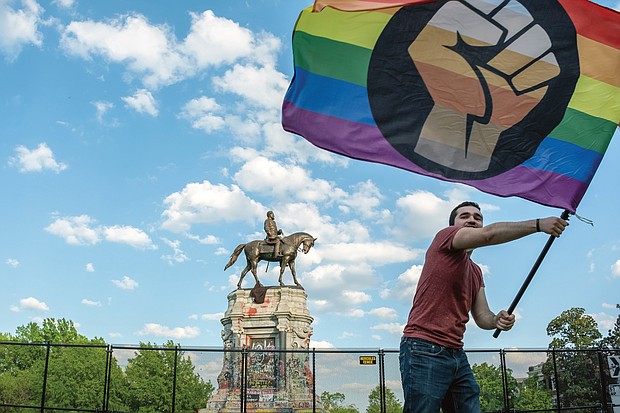 Andre Tolleris waves a banner to the honks of drivers passing by the Lee statue on Monument Avenue after a jury found a former Minneapolis Police officer Derek Chauvin guilty of the murder of George Floyd on April 20. The Lee statue on Richmond's Monument Avenue had become a rallying point for large protests against police brutality and racial injustice following Mr. Floyd's death in May 2020.
Stories this photo appears in:
The year 2021 was a tug of war between the life changes precipitated by the COVID-19-related shutdowns of 2020 and efforts to return to a pre-COVID way of life.