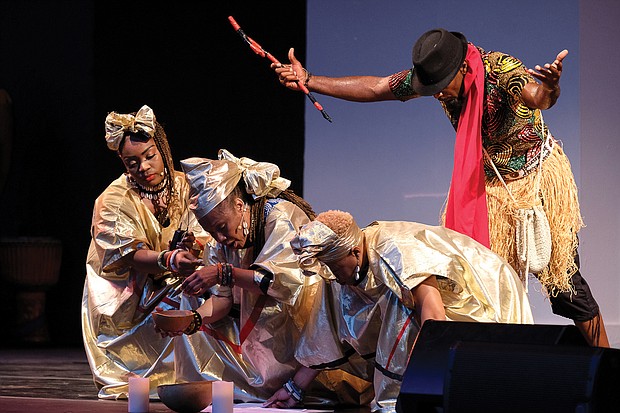 Members of the Elegba Folklore Society pour libations honoring the ancestors during a performance June 18 at Dogwood Dell in Byrd Park as part of the city's 64th Annual Festival of Arts. It was one of several area events marking the first year of Juneteenth as a national holiday.
Stories this photo appears in:
The year 2021 was a tug of war between the life changes precipitated by the COVID-19-related shutdowns of 2020 and efforts to return to a pre-COVID way of life.