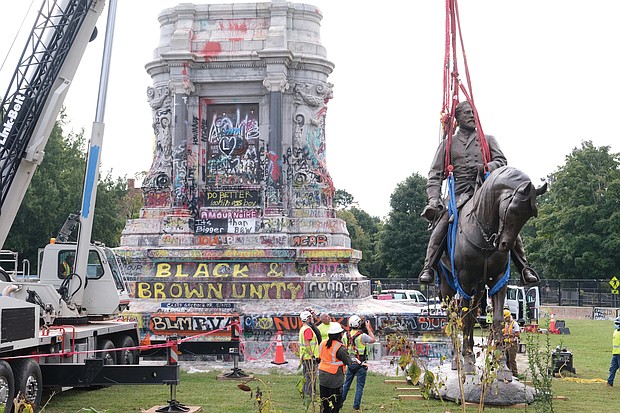 The huge statue of Confederate Gen. Robert E. Lee is carefully lowered to the ground by workers, where it was cut in half for transport by truck to state storage. Gov. Ralph S. Northam had ordered the state-owned statue to come down in July 2020, but court challenges held up its removal until Sept. 8, 2021.
Stories this photo appears in:
The year 2021 was a tug of war between the life changes precipitated by the COVID-19-related shutdowns of 2020 and efforts to return to a pre-COVID way of life.