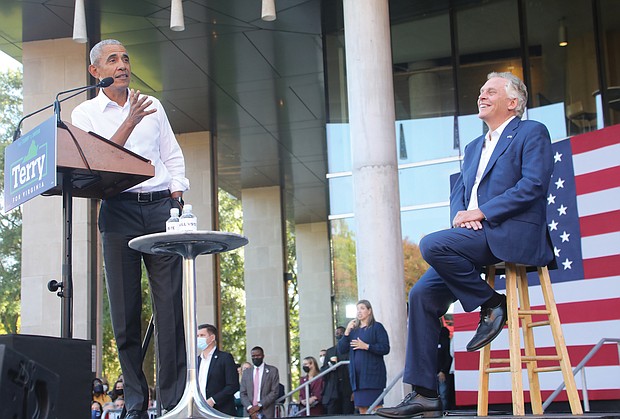 Former President Obama fires up a crowd of nearly 3,000 people Oct. 23 during a campaign rally for Democratic gubernatorial candidate Terry McAuliffe on the campus of Virginia Commonwealth University. The former president was among a bevy of national figures who stumped in the state to boost voter turnout for the former governor. Mr. McAuliffe lost the election on Nov. 2 to political neophyte and Republican Glenn A. Youngkin.
Stories this photo appears in:
The year 2021 was a tug of war between the life changes precipitated by the COVID-19-related shutdowns of 2020 and efforts to return to a pre-COVID way of life.