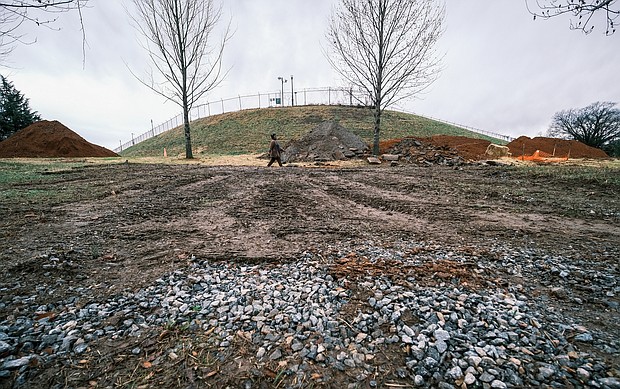 A key element of Richmond's drinking water supply system is undergoing about $54 million in major improvements.
These photos document the construction underway at the historic Byrd Park Reservoir that first went into service 145 years ago to supply water to the city and surrounding counties.
The purpose of the work: To keep the 55 million-gallon storage facility functional.
The city Department of Public Utilities is projecting to spend $60 million to cover all costs, about $7 million more than anticipated when the project was first envisioned four years ago. So far, about $4.7 million has been spent on inspections, planning and design, DPU has reported.
Opened in 1876, the reservoir is located on the east side of Blanton Avenue and is bounded by Grant Street and Police Memorial Way.