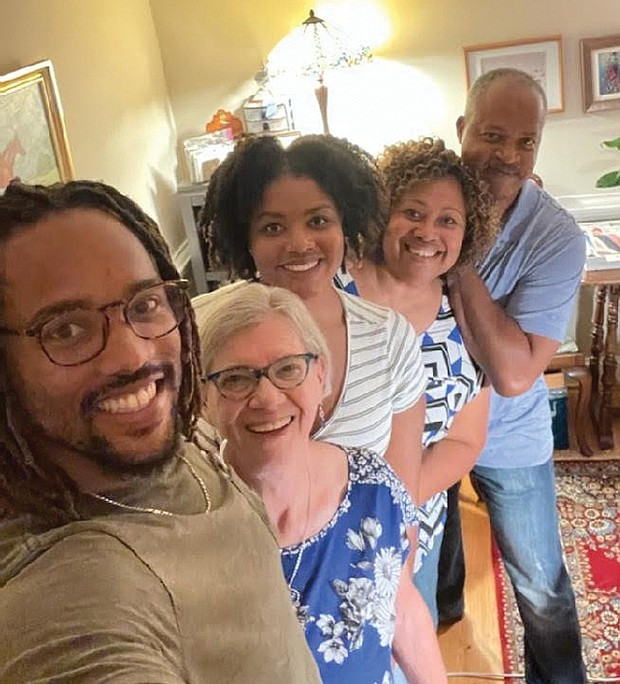 The Mines family pauses to take a selfie with Kate Tweedy during their first meeting last September. They are, from left, Adrian Mines, Kate Tweedy, Lauren Mines, Beatrice Mines and Mike Mines.
Stories this photo appears in:

Descendants of the enslaved and their owners on a noted Caroline County plantation are working together to preserve remnants of their shared history that remain on the land
For years, Mike Mines has been fiercely determined to ensure that his two children know what he had not known much of his life — his family's history.