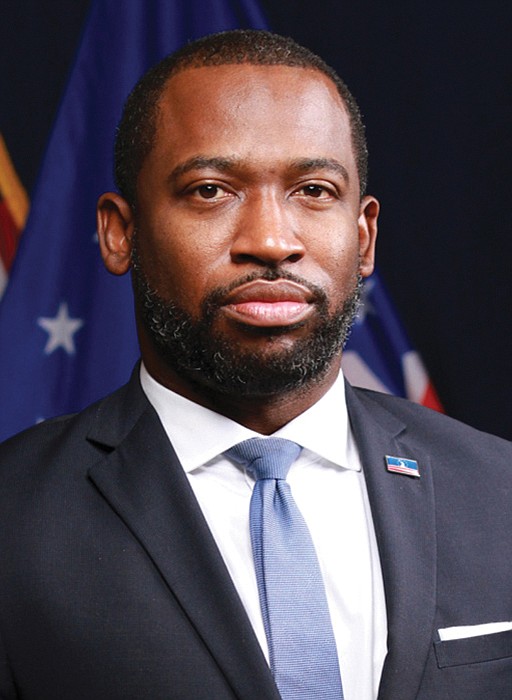 Mayor Stoney
Stories this photo appears in:

Will Richmond voters support a casino the second time around?
At least $2.4 million in city tax revenue appears to have gone missing.
Next week, City Council plans to declare an affordable housing crisis in Richmond as rents and house prices soar, leaving many with below average incomes unable to afford housing. However, neither the council nor Mayor Levar M. Stoney who has pushed the resolution to be voted on Monday, April 10, plan to mention the ways he and the governing body have quietly reduced funding to support development of housing for families with incomes of $40,000 or less a year.
City Hall policies apparently are made to be ignored.
Richmond has scored an $11 million grant to help launch the long-stalled Shockoe Heritage Campus, whose key purpose is to remember Richmond's role as a center of the slave trade before the Civil War.
Has City Hall shelved plans to open to additional shelters in North Side for homeless people that would add 90 additional beds for the winter?
Artist and composer Paul Rucker long has been frustrated by the loud music that blasts into his Downtown residence from nearby clubs. He is among those thrilled that City Council on Monday unanimously approved a major overhaul of the city's noise ordinance that will allow police officers armed with sound meters to start issuing costly tickets to businesses and residents that are disturbingly loud.