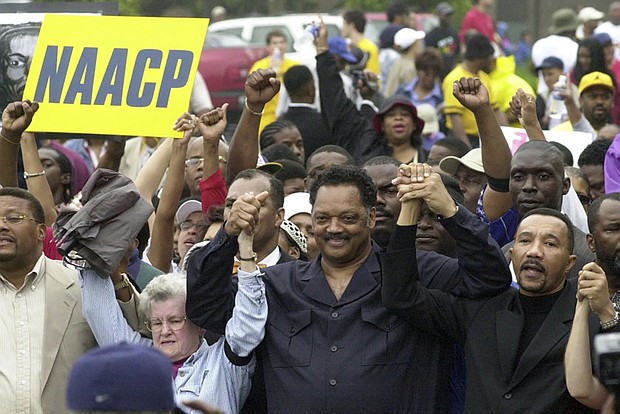 Jesse Jackson, center, founder of Rainbow PUSH, and NAACP president Kweisi Mfume, right, join hands as they arrive at Greenville County Square for a rally in a Dignity Day March on May 17, 2003, in Greenville, S.C.
Stories this photo appears in:

The Rev. Jesse Jackson announced Saturday that he will step down as president of the Rainbow PUSH Coalition, the Chicago-based civil rights group he founded more than 50 years ago.