Put a ring on it
Gays entitled to wed in Va., court rules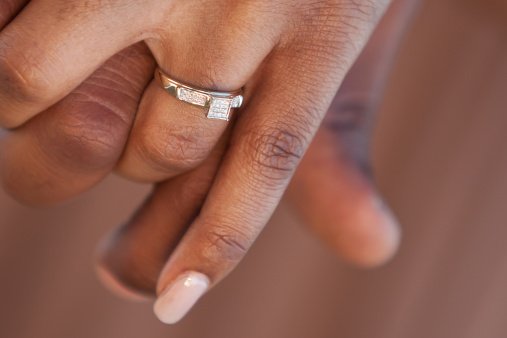 Carol Schall and Mary Townley are closer to being legally married in Virginia.
The Chesterfield County couple, who have a 16-year-old daughter, were married in California in 2008.
But their union has never been recognized in the Old Dominion, where they have lived in for 32 years. Virginia in 2006 amended its constitution to ban same-sex marriages.
In a victory for them and thousands of other gay couples in the state, a federal appeals court in Richmond found that ban unconstitutional this week, upholding a decision of a Norfolk federal judge, Arenda Wright Allen.

In a 2-1 ruling issued Monday, a three-judge panel of the U.S. 4th Circuit Court of Appeals enjoined the clerks of state courts from enforcing the ban, clearing the way for same-sex marriages.
The decision makes Virginia the first Southern state to have its ban overturned.
But the ban remains intact for the moment. The earliest the first marriages could take place is Monday, Aug. 18, but appeals could halt any changes until further legal action occurs.
"Civil marriage is one of the cornerstones of our way of life," wrote 4th Circuit Judge Henry F. Floyd. "It allows individuals to celebrate and publicly declare their intentions to form lifelong partnerships, which provide unparalleled intimacy, companionship, emotional support, and security.
"Denying same-sex couples this choice prohibits them from participating fully in our society, which is precisely the type of segregation that the 14th Amendment cannot countenance."
Judge Roger L. Gregory joined Judge Floyd in the majority opinion.
Plaintiffs' attorney David Boies called marriage "one of the most fundamental rights — if not the most fundamental right — of all Americans."
"(The appeals court) has affirmed that our plaintiffs — and all gay and lesbian Virginians — no longer have to live as second class citizens who are harmed and demeaned every day," he said.
In his dissent, Judge Paul Niemeyer wrote that there is no fundamental right to same-sex marriage and that defining marriage is best left up to the states.
Virginia Attorney General Mark Herring refused to defend the ban in court, and stated that the appeals court's decision made Monday "a historic and joyous day for our Commonwealth."
The decision continues a string of victories for gay marriage supporters, who have won more than 20 legal decisions around the country since the U.S. Supreme Court last year struck down a federal law, the Defense of Marriage Act, defining marriage as between one man and one woman.
The Virginia decision applies to the entire circuit, which also includes West Virginia, North and South Carolina and Maryland, one of 19 states that have passed laws legalizing gay marriage.
Only South Carolina has stated its intention to continuing defending its ban. North Carolina Attorney General Roy Cooper said his office would stop defending that state's ban. His counterpart in West Virginia, Patrick Morrisey, has not yet made a decision.
Ms. Schall and Ms. Townley joined a male couple, Timothy Bostic and Tony London of Norfolk, in filing the original suit. In her ruling in February, Judge Allen found that the commonwealth's ban on same-sex marriage violates the U.S. Constitution's equal protection and due process guarantees.