Serena wins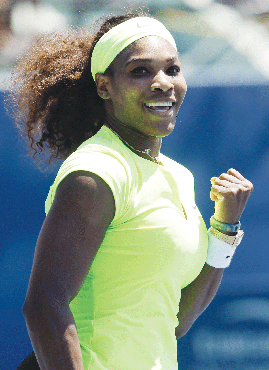 Serena Williams appears fit as a fiddle as the U.S. Open nears.
The hard-hitting 32-year-old won the Stanford (Calif.) Classic tournament Sunday.
Serena, seeded first, dispatched of No. 3 seed Angelique Kerber of Germany 7-6, 6-3.
She showed no signs of a viral infection that forced her to withdraw from Wimbledon last month.
It was Serena's 62nd Women's Tennis Association singles title.
She will be aiming for her 18th Grand Slam singles title when the U.S Open begins Aug. 25 in New York City.