Richmonder has ties, records with schools in Monday matchup
12/29/2014, 12:10 a.m.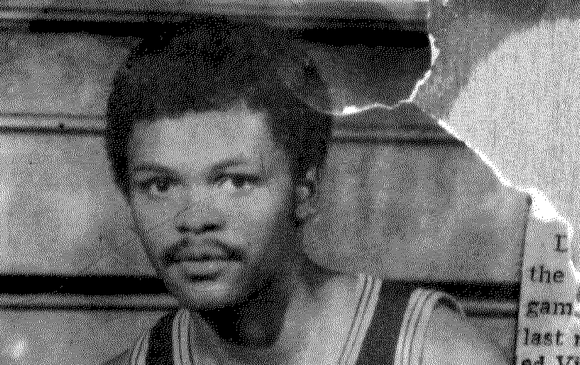 On Monday, Dec. 29, the Cleveland State University Vikings are coming to Virginia Commonwealth University for a 7 p.m. Siegel Center tipoff.
Don "Cisco" Ross will have a particular interest in the game.
Both Cleveland State and VCU were early birds in college basketball's racial integration. Ross fits into the history of both universities.
Ross was the second African-American player at Cleveland State, following Leo Johnson. Ross also was the third African-American player at VCU, after John McLeod and Donald Gordon, who debuted in 1966.
He also holds records at both universities.
"I'll be there and I'll be rooting for VCU," said Ross, who now lives in Chesterfield County with his wife, Annie. Coincidentally, the game will be played on Ross' 66th birthday.
"VCU is my alma mater. Richmond is my hometown. There will be some mixed emotion, but I'm definitely for VCU."
Here's how Ross suited up for both schools.
In 1966, Cleveland State named John McLendon head coach, making him the first African-American head coach at a majority-white U.S. college.
Among McLendon's first recruits was Ross, a quick, high-scoring guard who starred under coach Max E. Robinson at Richmond's Armstrong High School.
Ross was encouraged to attend Cleveland State by his father, Don Ross Sr., who was the MVP of the 1949 CIAA basketball tournament for Virginia Union University.
Ross Sr. was an admirer of McLendon, who coached in the CIAA at North Carolina College for Negroes (now North Carolina Central University) from 1941 to 1952, and Hampton Institute (now Hampton University) from 1953 to 1954.
McLendon also coached Tennessee State University, an HBCU, to three straight NAIA titles from 1957 to 1959.
As a first-year player at Cleveland State, Ross averaged 18.2 points, which is still a freshman school record. Also, his 36 points against Hiram College in Ohio still stands as the freshman one-game mark.
After one season, Ross transferred to VCU, which was called Richmond Professional Institute at the time. There, he averaged more than 30 points in 1967-68 under coach Benny Dees.
His 55 points in RPI's 1968 loss to Old Dominion University is still a Rams all-time standard.
Ross' 30-plus points per game average also would be tops among the Rams, all-time, although record keeping was poor in those days and details are not available.
Instead, VCU's listed record for the highest season average is 27.5, in the 1969-70 season, by Charles "Jabo" Wilkins, out of Maggie Walker High School in Richmond.
While at VCU, Ross also helped recruit some of the institution's first African-American stars, such as Jesse Dark, Bernard Harris, Dave Edwards, Howie Robertson, Reggie Cain, Cornell Jones and Greg McDougald, all of whom joined the Rams in 1970.
In 1971, a year after Ross finished playing, VCU Coach Chuck Noe had the first all-black starting lineup — Wilkins, Dark, Cain, McDougald, Charles Booker — of any majority-white school on the East Coast.