Emancipation Day program Jan. 1 at Fifth Baptist Church
12/30/2014, 6 a.m.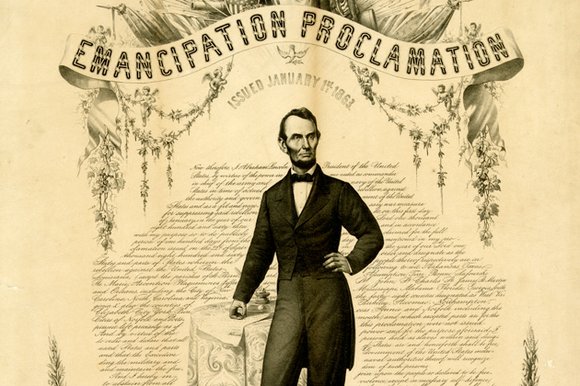 Freedom will be celebrated Thursday, Jan. 1.
It's Emancipation Day, honoring the Emancipation Proclamation, signed by President Abraham Lincoln on Jan. 1, 1863, freeing enslaved people in Confederate states.
The Baptist Ministers' Conference of Richmond and Vicinity will host the Emancipation Day program at Fifth Baptist Church, 1415 W. Cary St. in the West End.
The Rev. Reginald F. Davis of First Baptist Church in Williamsburg will be the guest preacher.
This is the 74th year for the Richmond celebration, which will start at 11:30 a.m. and feature music by a community choir.
The program also will raise donations for area branches of the NAACP.
The program was the brainchild of Dr. W.L. Ransome, the late pastor of First Baptist Church of South Richmond, where Mayor Dwight C. Jones currently is senior pastor and his son and School Board member Derik E. Jones is pastor.
Additional details: (804) 355-1044.