Petersburg man lost dream, but made $45,000 profit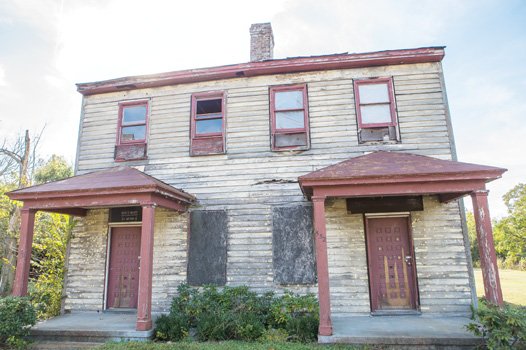 It is unknown whether the council would have sought a higher price if it had understood that Mr. Phipps' successful bid included two parcels, instead of only one.
That has raised eyebrows. So has the fact that no one on the council or the city delved deeply into whether Mr. Phipps had the financial wherewithal to carry out his rehab plan or to secure the financing. There was no requirement by the city that he first show that he had secured financing before he was given the deed.
Also, no deadline was included in the sales contract for Mr. Phipps to start or to complete the work.
Another problem was whether zoning would allow the project.
Mr. Phipps said that when he bid, neither Mr. Johnson nor the council mentioned that the existing zoning, M2 or heavy manufacturing, bars the use of the property for residential or retail purposes. No one told him, he said, that he would have to go through the expensive and onerous process of getting a special use permit or of having the property rezoned to carry out his plans.
In an interview, Mr. Phipps said city officials also failed to mention the building was in a flood plain, which would make its redevelopment far more difficult.
He said he quickly ran through his money getting expert advice and cleaning out, boarding and shoring up the decaying building.
Then the bank that had indicated an interest in financing the project backed out, claiming that the work he had done to keep the building from collapsing would bar it from qualifying for historic tax credits.
Then he learned that he did not have the right zoning.

"It got to be too much," said Mr. Phipps, who wants to concentrate on design projects. After spending a year trying to make it happen, he quit trying.

He said he was delighted when a representative of a development partnership, Hansco-SSI LP, approached him about selling. The partnership has several projects underway nearby, Mr. Phipps said. He said the buyer understood that the purchase included going through the hassle of getting the property rezoned.
Mr. Phipps said the sale proceeds enabled him to recoup his expenses and provide funding to buy equipment he needs for his business and for his classes. However, he said he has learned his lesson about trying to buy property from the city, no matter how cheap the price.
"There are a lot of invisible strings attached," he said ruefully.