Ebola: Is Richmond prepared?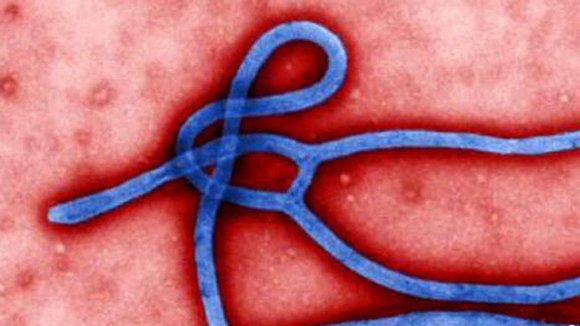 Fears and concerns about the deadly Ebola virus are spreading in Texas and across the nation after a second health care worker in Dallas has been quarantined with the disease.
The big question here: Is Richmond ready should an incident occur?
Earlier this week, Richmond faced a trial run of sorts when a woman entered CrossOver Ministry's health clinic on South Side exhibiting Ebola-like symptoms. She told doctors, who found she had a low-grade fever, that she had recently returned from a trip to West Africa, where the current Ebola outbreak began in 2013.
She was transferred Monday evening to VCU Medical Center, where she was placed in isolation.
George Jones, a spokesman with the Richmond City Health District, said Tuesday that blood tests has determined the woman does not have Ebola.
Still, she is being held in isolation this week as officials await test results from additional samples sent to the U.S. Centers for Disease Control and Prevention.
As questions are raised in Texas about the treatment of affected patients and the protection of health care workers and the public, public health officials in Virginia say they are prepared for an Ebola outbreak in the commonwealth.
"VCU Medical Center has highly skilled, world-renowned infectious disease experts who are available 24/7," Dr. Gonzalo Bearman told the Free Press.
He chairs VCU Medical Center's Division of Infectious Diseases.
The hospital also has "the facilities to provide the necessary isolation and confinement of any infectious disease situation, including Ebola," he added.
The VCU infrastructure includes negative pressure rooms, he explained. Such rooms ave ventilation systems that allow air to enter but not leave, thus decreasing the spread of contaminated air.
The hospital also has plenty of single-occupancy rooms, along with contact and airborne precautionary gear for health care workers to wear.
Personnel working with infectious diseases have access to enhanced personal protective suits, goggles, face shields, masks, double gloves and shoe covers.
"Our interdisciplinary team has undergone simulation training for major infectious disease events, and is well prepared," Dr. Bearman said. "We remain very vigilant in assessing all patients coming to VCU Medical Center and take all necessary precautions when suspicious circumstances arise with any potential infectious disease."
While the Ebola epidemic might present a scare to the average person, preparing for its spread is part of the routine for public health professionals.
"Every day, we investigate communicable disease reports that mostly go unnoticed," Dr. Laurie Forlano, the state epidemiologist, told the Free Press.
"Hospitals conduct training and drills in handling infections."
She reiterated Dr. Bearman's statements, stressing that Virginia health care workers have the equipment and training to deal with myriad communicable diseases, including Ebola.
Dr. Forlano said Virginia regulations already require reports on diseases including salmonella, influenza, measles, mumps, tuberculosis and yellow fever.
She did concede, however, that Ebola is somewhat different "because of the level of anxiety and fear."
Meanwhile, early Wednesday, nurse Amber Joy Vinson became the second nurse to test positive for the Ebola virus in Dallas.
Like the first nurse, Nina Pham, who was diagnosed with the disease, Ms. Vinson took care of Thomas Eric Duncan, a Liberian who became the first person diagnosed with the deadly virus in the United States. Mr. Duncan was diagnosed Sept. 30 and died Oct. 8 at Texas Health Presbyterian Hospital.
In addition to the two health care workers, 75 other hospital workers in Dallas are being monitored for Ebola, along with passengers on a Cleveland-to-Dallas commercial airline flight with Ms. Vinson the night before she entered the hospital. Officials said they expect to see more cases.
Ms. Pham was diagnosed with the disease Sunday. She was in stable condition, hospital officials said Tuesday.
Meanwhile, the director of the CDC acknowledged Tuesday his agency should have sent "a more robust hospital infection control team" to Dallas immediately after learning that a man from West Africa had Ebola.
"I wish we had put a team like this on the ground the day the first patient was diagnosed," Dr. Thomas Frieden said. "We will do that from today onward with any case anywhere in the U.S.," Dr. Frieden added.