Ministers host Maundy Thursday, Good Friday services
4/2/2015, 9:57 p.m.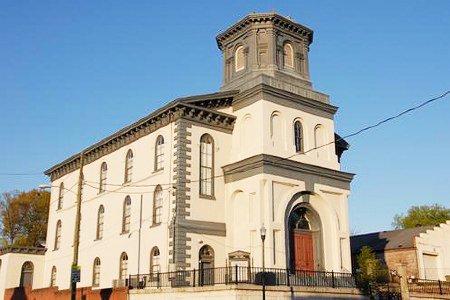 The Baptist Ministers' Conference of Richmond and Vicinity is presenting Maundy Thursday and Good Friday worship services leading up to Easter weekend.
The Rev. Vernon J. Hurte, pastor of New Light Baptist Church, will preach at noon Thursday, April 2, for the Maundy Thursday service that will be held at New Light Baptist, 2000 E. Broad St.
The Good Friday service, titled "The Seven Last Expressions of Christ," will be noon, Friday, April 3, at Sixth Mount Zion Baptist Church, 14 W. Duval St., in Jackson Ward.
The expressions are the words of Jesus in the time between his crucifixion and his death.
In order, the following speakers will discuss the seven expressions:
• The Rev. Delores McQuinn, associate minister at New Bridge Baptist Church in Highland Springs, on "Father forgive them, for they know not what they do;"
• The Rev. Marquita Burton, pastor at Antioch Baptist Church in Mathews, on "Verily I say unto thee, today shalt thou be with me in paradise;"
• The Rev. James Sailes, pastor at Antioch Baptist Church in Varina, on "Woman, behold thy son … behold thy mother;"
• The Rev. Mary Young, pastor at St. John's United Holy Church in Richmond, on "My God, my God, why hast thou forsaken me;"
• The Rev. Angelo Chatmon, pastor at Pilgrim Journey Baptist Church of Henrico County, on "I thirst;"
• The Rev. Jerome Ross, pastor at Providence Park Baptist Church on North Side, on "It is finished;" and
• The Rev. John Kinney, pastor at Ebenezer Baptist Church in Beaverdam, on "Father into thy hands I commend my spirit."
The services are organized by the 200-member ministers' conference that represents largely African-American congregations.