When Freedom Came, Part 3
Elvatrice Belsches | 4/9/2015, 4:22 p.m. | Updated on 4/10/2015, 4:56 p.m.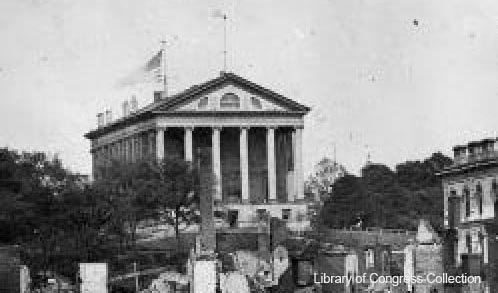 Affidavits filed by African-Americans with the Freedmen's court in Richmond provide a sobering view of the abuses they endured. Men, women, elderly people and children were verbally and physically assaulted by former Confederates as well as federal guards under the provost marshal's office. They reported being beaten and robbed. Their homes were ransacked and sometimes burned. People attested in depositions to hearing the screams of black women as they were sexually assaulted in holding cells.
Life for many black people was chaotic initially with rampant crime, victimization and new rules for arrest. Laws commonly known as the "Black Codes" were made more severe by state and city lawmakers to further subjugate the newly freed masses. One such law made black people subject to arrest and eligible to be hired out if they were unemployed.
Freedom under these circumstances was almost untenable.
"It can no longer be disguised that the military rule of this city has been squared … in accordance with the feelings of the rebels, until it has culminated in the reinstatement of one of the greatest secessionists as mayor of this city, and the reappointment of his rebellious police …" Thomas Morris Chester, June 12, 1865.
At a mass meeting at First African Baptist Church, as many as 3,000 men decided to prepare a list of grievances about the military rule and to compile the affidavits attesting to the outrages inflicted upon them.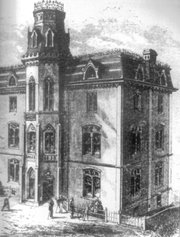 Their concerns had been met with indifference when they took their grievances to the provost marshal's office. So they raised money and sent a five-person delegation to Washington, D.C., to meet with President Andrew Johnson on June 16, 1865.
The meeting was reported in newspapers across the country and recorded in "The Papers of Andrew Johnson." The delegation of black men was comprised of Fields Cook, a preacher and community leader who would run for Congress in 1869; William Williamson; William T. Snead; and the Rev. Richard Wells, who would pastor both Manchester Baptist Church — known as First Baptist, South Richmond today — and later Ebenezer Baptist Church in Richmond. The fifth delegate, who reportedly read the petition before President Johnson, was Mr. Chester, the Philadelphia Press correspondent.
The delegation outlined abuses occurring in Richmond and requested a change in who was governing the city. They also lobbied for the right of Richmond's black churches to appoint their own pastors and the right to own the church edifices.
According to accounts, President Johnson listened attentively. He also informed the group that personnel changes among those overseeing the city and handling matters of citizen welfare and complaints were under review. He also informed them that he would do all within his power to assist them. The pass system later was dropped.
Black leaders in the city greeted education as the key to sustained uplift by black people from slavery. The Freedmen's Bureau and black Richmonders wasted little time in formally starting schools for the newly emancipated.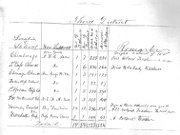 Although some black people were literate prior to freedom, they could freely engage in learning after the Civil War. The freedmen themselves and New England schoolteachers were some of the first to formally open schools in Richmond.