VUU's Sheals reassigned
Fred Jeter | 4/14/2015, 12:51 p.m. | Updated on 4/14/2015, 12:51 p.m.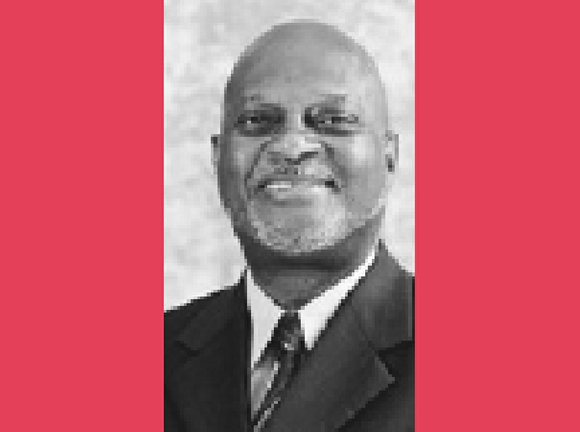 Virginia Union University is again searching for a head basketball coach.
VUU Athletic Director Joe Taylor confirmed Wednesday that Tony Sheals, who was hired under a three-year contract, has been reassigned within the university following one season.
Derek Thompson, a member of Sheals' staff, has been named interim coach while VUU pursues a permanent replacement. Thompson is now handling day-to-day operations, Taylor says.
A native of Atlanta, Thompson is a former head coach at Morris Brown College in Georgia and a former assistant coach at Southern University in Baton Rouge, La., Miles College in Alabama and Clark Atlanta University.
"We've got a search committee consisting of people like Ben Wallace (former VUU and NBA star) and Ray Anderson (current Panthers player)," said Taylor.
"There are some people we're interested in. We're looking to see if those same people are interested in us."
Sheals' lone VUU season produced a record of 9-18 overall and 5-11 in the CIAA. VUU lost to Shaw University in the first round of the CIAA tournament.
VUU dropped 11 straight games under Sheals from Dec. 15 to Jan. 21, but rallied to win four of five games from Jan. 24 to Feb. 11.
VUU lost both games to its I-95 rival Virginia State University for the first time this century.
Sheals came to VUU after one season at CIAA rival St. Augustine's University. He was the Panthers' third coach since Dave Robbins retired in 2008.
Willard Coker, a former Panthers' guard and longtime VUU Robbins aide, held the position three years. Luqman Jaaber, another former guard and assistant coach, also had a three-year run.
Between 1978 and 2008, Robbins compiled a 713-194 record, with three NCAA Division II championships.
Following Jaaber's departure in the spring of 2014, candidates for the head coaching job, in addition to Sheals, included former Panthers guards Jay Butler and Vance Harmon.
Butler is currently the women's coach at the University of the District of Columbia. Harmon recently won a second state title in three years at Henrico High School.
Meanwhile, VUU also is searching for a successor to Barvenia Wooten-Cherry as women's head basketball coach. Wooten-Cherry was not retained following last season's mark of 9-18 overall and 4-12 in the CIAA.
Finalists for the position are Jill Dunn, Annmarie Gilbert, Latasha Shipman-Ganus, Chiante Wester and Jasmine Young, VUU's interim coach. Young, a former Monacan High School and East Carolina University player, also recently served as an assistant coach at Powhatan High School.