Hoops season starts this weekend for VUU, VSU
11/13/2015, 4:46 p.m.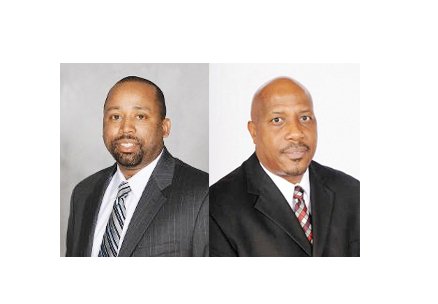 Basketball season is about to start for Virginia Union University and Virginia State University.
Both CIAA schools open this weekend with a pair of games against non-conference opponents.
For VUU, the first test for new Coach Jay Butler will be 7:30 p.m. Saturday, Nov. 14, against Shepherd University in Shepherdstown, W.Va.
Coach Butler's Panthers will face host Shepherd as part of the Clarion Hotel Conference Challenge. On Sunday, Nov. 15, VUU will face Wheeling Jesuit University of West Virginia at 4 p.m.
VUU's first home game at Barco-Stevens Hall will be 7:30 p.m. Tuesday, Nov. 17, against Bluefield State College.
Coach Butler inherits a program that was 9-18 last season under Coach Tony Sheals.
Returning is leading scorer Ray Anderson, a 6-foot-3 junior guard who has averaged 15 points a game during the last two seasons.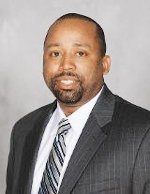 Coach Butler, a VUU alumnus from the Class of 1998, is a former guard for the Panthers. He helped the team win three CIAA titles and advance to four NCAA tournaments.
He has spent the last 11 years coaching at the University of the District of Columbia, where he guided the UDC women's program to 177 victories and four NCAA appearances.
Coach Butler becomes VUU's fourth coach since Coach Dave Robbins retired in 2008.
Coach Willard Coker was 55-25 in three seasons, followed by Coach Luqman Jaaber who was 31-49 in three seasons, and Coach Sheals, who was reassigned within the university after one season. Like Coach Butler, Coaches Coker and Jaaber were former VUU guards under Coach Robbins.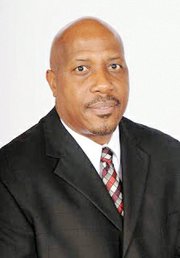 After dominating the CIAA for almost 30 years, the Panthers have lost their CIAA tournament openers for six straight years.
Coach Lonnie Blow Jr. will begin his third coaching season at Virginia State University this weekend with two games in the Trojans' Tipoff Classic at Daniel Gymnasium on campus.
VSU will play Slippery Rock University of Pennsylvania 8 p.m. Friday, Nov. 13. The Trojans then face Glenville State College of West Virginia 8 p.m. Saturday, Nov. 14.
Also playing in the Tipoff Classic is CIAA member St. Augustine's University. The Falcons will play Glenville State on Nov. 13 and Slippery Rock University on Nov. 14. Both games start at 6 p.m.
Coach Blow's Trojans were 18-8 last year, and lost their CIAA tournament opener to Fayetteville State University.
This year's team won't have All-CIAA picks Tyrece Little and Lamar Kearse and 6-foot-11 center Alphonso Leary.
VSU plans to open its $84 million Multipurpose Center on Jan. 7 against Winston-Salem State University. The VSU Multipurpose Center will seat about 5,100 for basketball. The Trojans have played in the 3,200-seat Daniel Gymnasium since the late 1960s.