VUU seeded No.1 for CIAA Tournament
Fred Jeter | 2/24/2017, 12:43 p.m.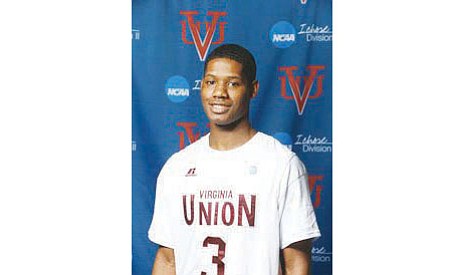 Virginia Union University has drawn all "sevens" for this week's CIAA Basketball Tournament.
The Panthers must hope the 7 p.m. scheduled start times will spell long overdue good fortune.
With a 22-6 overall record and a 14-2 record in the CIAA, Coach Jay Butler's team is the No. 1 seed from the Northern Division and will open at 7 p.m. in Thursday's quarterfinals.
VUU's first opponent will be the survivor of play-in games involving Elizabeth City State, Johnson C. Smith and Bowie State universities.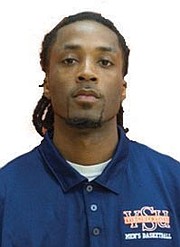 If victorious Thursday, VUU will advance to Friday's 7 p.m. semifinals against the winner of the Chowan University-Livingstone College game.
A victory Friday would send VUU to Saturday's 7 p.m. championship game.
VUU hasn't won the CIAA basketball championship since 2006 and hasn't made the final since 2009.
The Panthers have been little more than a warm-up act in recent years at the tournament in Charlotte, N.C. Before winning a game a year ago, VUU had lost during the first round of the tournament six years straight.
Ray of hope: The Panthers head to Charlotte with the conference's leading scorer, 6-foot-3 senior Ray Anderson.
Anderson averages 18.3 points per game and has accumulated 1,862 career points under three different coaches, Luqman Jaaber, Tony Sheals and now Coach Butler.
VUU's 6-foot-9 senior center John Mitchell leads the CIAA in shooting percentage (62.7) and blocked shots (two per game) and is fifth in rebounding (7.6 per game).
He's back! Dynamic Kevin Williams has returned to Virginia State University's lineup after missing eight games with a leg injury.
The senior guard scored 17 points (3 of 4 behind the arc) in his return last Saturday in the Trojans' 76-72 win at Lincoln University.
It marked his first action since Jan. 15.
Williams, who averages 13 points, five rebounds and four assists, was sensational in VSU's tournament run a year ago. He was named tournament MVP after scoring 24 points in the final against Livingstone College, foiling a Livingstone three-peat. The Blue Bears won the tournament in 2014 and 2015.
VSU begins the defense of its title 9:20 p.m. Thursday against Winston-Salem State University. A victory would thrust Trojans into Friday's 9:20 p.m. semifinals.
ACC transfer: There are many transfer players on CIAA rosters, but few from Atlantic Coast Conference schools.
Benji Bell, a 6-foot-4 guard, has made a major difference at Shaw University after transferring as a senior from Florida State University. Bell averaged 17.5 points per game — he's second in the CIAA behind Anderson — while pacing the Shaw Bears to the Southern Division crown.
Shaw University could be VSU's opponent in Friday's semifinals and possibly face VUU in Saturday final. 
History lesson: Richmonders have their fingerprints all over CIAA Tournament statistics.
Bobby Dandridge, who went to Maggie L. Walker High School, scored a single tournament record of 114 points in three games for Norfolk State University in 1969.
Eric Thompson, who went to Richmond's Marshall-Walker High School, set the career assists record of 64 for VUU from 1984 through 1987.
Jerome "Biggie" Bell, who went to John Marshall High School, established the single tournament assists mark of 33 for VSU in 1976.
No respect: The CIAA champion will advance to the NCAA Division II Atlantic Regional contest. There are no guarantees a second CIAA team will be invited.
According to a NCAA poll released last week, VUU is ranked seventh and VSU is ranked eighth in the Atlantic region, with both teams suffering losses since those rankings. 
CIAA teams have fared poorly at NCAA regional competition since the early 2000s. VUU won the national title in 2005 and was runner-up in 2006, but no CIAA entry has gone as far as the Elite Eight since.