Bland family files lawsuit against Texas officials
Associated Press | 8/7/2015, 3:01 p.m. | Updated on 8/7/2015, 3:01 p.m.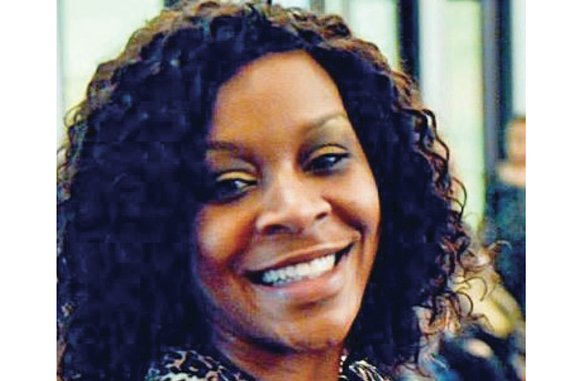 HOUSTON
The family of an African-American woman found dead in a Texas jail three days after a confrontation with a white state trooper filed a wrongful death lawsuit Tuesday against the officer and other officials, saying it was a last resort after being unable to get enough information about the case.
Sandra Bland, a Chicago-area woman, died from what authorities say was suicide in her Waller County jail cell on July 13. Her family and others previously questioned that, and criticized the trooper who stopped her for failing to signal a lane change.
"The bottom line is she never should have been inside the jail cell. Period," Ms. Bland's mother, Geneva Reed-Veal, said at a news conference.
Mrs. Reed-Veal, her Bible within reach, said she was confident her daughter "knew enough about Jesus" that she wouldn't hang herself, and her feelings as a mother say her daughter didn't. But "anything is possible," she said.
"Now I'm the first one to tell you, if the facts ... show without a doubt that that was the case, I'll have to be prepared to deal with that," she said.
Ms. Bland's death came after nearly a year of heightened national scrutiny of police and their dealings with African-Americans, especially those who have been killed by officers or die in police custody.
The lawsuit, with Mrs. Reed-Veal as plaintiff, seeks unspecified punitive damages "for egregious acts and omissions" by Trooper Brian Encinia, the Texas Department of Public Safety, Waller County, the sheriff's office and two jail employees.
Ms. Bland was in Prairie View, northwest of Houston, when she was stopped July 10 for a minor traffic infraction. Dashcam video shows the confrontation swiftly escalated after she objected to being told to put out her cigarette. Trooper Encinia at one point is seen holding a stun gun as he says, "I will light you up!" after Ms. Bland refuses to get out of her car. Ms. Bland eventually was arrested for allegedly assaulting the trooper.
The lawsuit contends Trooper Encinia falsified the assault allegation to take Ms. Bland into custody, that Waller County jail personnel failed to keep her safe and free from psychological injury or harm, and that she was placed in a cell "with a variety of inappropriate items for a jail cell, including a large garbage can, garbage bags, exposed beams, cords, and other items."
An autopsy determined that Ms. Bland hanged herself from a partition in the cell with a garbage bag. Her family previously has said she was looking forward to a new job at Prairie View A&M University.
"In the face of Sandy being the light that she was, it is very difficult for them to get their minds around the notion that she would hurt herself," said Cannon Lambert, the family's attorney. "At the same time, this family is aware of the possibility."
Mr. Lambert said the family's own autopsy has been delayed by missing information from authorities, and that information the family has received from law enforcement has been inconsistent.