Family of woman found hanged in Texas jail calls for federal probe
Free Press wire reports | 7/24/2015, 2:18 p.m. | Updated on 7/24/2015, 2:18 p.m.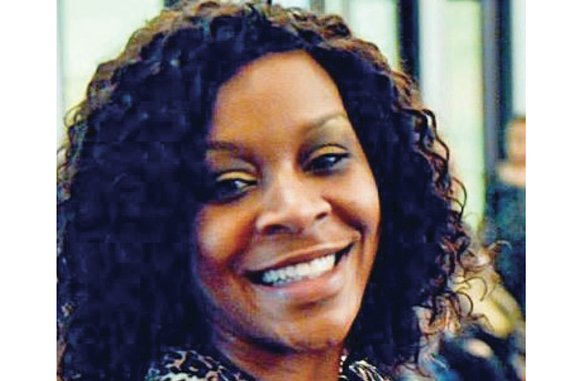 Was Sandra Bland murdered?
That's what distraught family and friends of the 28-year-old woman are asking after she was discovered hanging by a plastic garbage bag in a Texas jail cell three days after she was arrested during a routine traffic stop that turned confrontational.
The coroner's office quickly ruled Ms. Bland's July 13 death a suicide. However, in a stunning development late Wednesday, the Texas district attorney's office said the autopsy was defective and a second one is needed.
Ms. Bland's family said she moved to Texas from Chicago and was excited about starting a new job at her alma mater, Prairie View A&M University, and would not have taken her own life. However, they acknowledged that she had posted a video blog several months ago saying she was struggling with depression.
Her family and other advocates have called for U.S. Attorney General Loretta Lynch and the U.S. Justice Department to launch a federal probe.
The Texas Rangers and the FBI are jointly investigating her death. An independent autopsy has been ordered.
The case has gained national attention, with questions swirling about possible tampering with the dashcam video retrieved from the arresting Texas trooper's car and the alleged racist history of the sheriff in charge of the Waller County Jail.

At a news conference Monday, Waller County District Attorney Elton Mathis said there were "too many questions" to determine how she died and that "this is being treated like a murder investigation."
On Monday, authorities released a three-hour video taken from outside Ms. Bland's jail cell. The video shows a period of about 90 minutes with no activity in the hallway leading to her cell. The video does not show the inside of her cell or even her cell door.
It then shows a deputy reacting to what she sees while looking in the cell, triggering a frenzy of activity.
Contradicting arguments that she had killed herself, authorities found a Bible and a book titled "101 Ways to Find God's Purpose for Your Life" beside her body.
Protesters have staged demonstrations outside the jail, with her case now taken up by people who say it is the latest example of racial bias and excessive force by law enforcement against African-Americans.
A memorial for Ms. Bland held at Prairie View A&M on Tuesday night drew about 300 people.
"I am angry because of the way she died," her mother, Geneva Reed-Veal, said at the memorial. "All I want to know is why."
Ms. Bland was arrested July 10 by state Trooper Brian Encinia after he pulled her over for allegedly failing to signal during a lane change.
A 52-minute dashcam video of the incident, released by the Texas Department of Public Safety on Tuesday, starts with the end of an unrelated traffic stop.
The trooper then makes a U-turn and ends up behind Ms. Bland's Hyundai Azera with Illinois plates. Her car can be seen in the left-hand lane of two lanes as Trooper Encinia's patrol car approaches her. She then moves from the left lane into the right lane, and the trooper pulls her over about 4:30 p.m.