Former Henrico High player named to MEAC All-Preseason team
Fred Jeter | 8/13/2015, 2:52 p.m.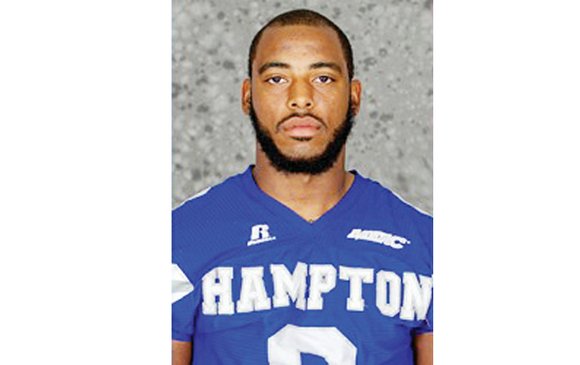 Coaches around the MEAC are taking a "wait and see" attitude toward Connell Maynor and Latrell Scott.
Coach Maynor is entering his second season as football coach at Hampton University.
Coach Scott is entering his first year coaching at Norfolk State University.
In the MEAC preseason coaches' poll, HU is picked as sixth and Norfolk State as seventh seed in the 11-school conference.
North Carolina A&T University is the preseason No. 1 pick, followed by South Carolina State, Bethune-Cookman, North Carolina Central and Morgan State universities.
Coaches Maynor and Scott were ultrasuccessful at Division II CIAA schools before moving to MEAC schools in the Division I Football Championship Subdivision.
Coach Maynor was 45-6 overall and 29-2 in the CIAA during four seasons at Winston-Salem State University.
In two seasons at Virginia State University, Coach Scott was 19-3 overall and 15-0 against CIAA foes.
In Coach Maynor's first season with HU in 2014, the Pirates struggled to a 3-9 record. Coach Scott takes over a program that was 4-8 in 2014.
The MEAC's All-Preseason team includes HU's Miles Grooms, a 6-foot-4, 245-pound defensive lineman from Henrico High School.
NSU's lone preseason pick is wide receiver Isaac White.
The Spartans will debut Sept. 5 at Rutgers University.
HU opens with home games against Kentucky State University Sept. 5 and the University of Richmond Sept. 12.
HU will meet NSU in the Battle of the Bay Sept. 26 at Dick Price Stadium in Norfolk.