Lumpkin's Jail site to get new life
Joey Matthews | 8/20/2015, 9:48 a.m. | Updated on 8/20/2015, 9:48 a.m.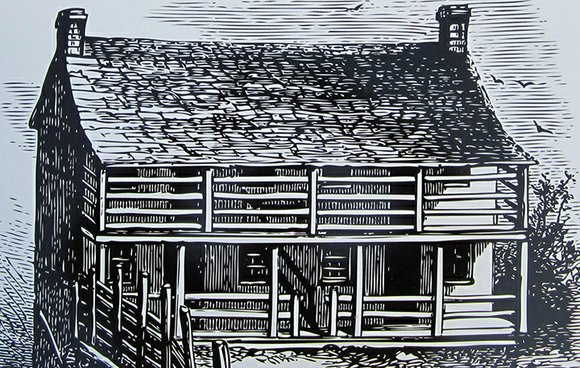 After years of neglect by the city, the site at Lumpkin's Jail is headed toward a multimillion-dollar makeover.
The jail site was a holding pen for enslaved people in Shockoe Bottom that later served as the launching ground for Virginia Union University.
Mayor Dwight C. Jones announced plans Aug. 13 to build a history pavilion there as a means of "helping tell the story that has been overlooked for too long."
VUU President Claude G. Perkins, who attended the announcement, called it a "very, very significant event in the life and time of the city."
The mayor said he hopes to break ground on the project by July 2016.
He also announced a new online campaign and a series of community meetings for Richmonders and other stakeholders to discuss the project.
The online site — RichmondSpeaksAboutLumpkins.org — is to launch Thursday, Aug. 20. The first two community meetings will be held Thursday, Sept. 10, at Martin Luther King Jr. Middle School in the East End and Tuesday, Sept. 15, at Huguenot High School on South Side.
Standing at the recently enhanced entrance to the Richmond Slave Trail at Ancarrow's Landing along the James River on South Side, Mayor Jones touted the project by alluding to VUU's founding in 1865 at the site of Lumpkin's Jail to educate newly freed slaves.
"I have always found solace that despite the abhorrent treatment that the slaves in our city had to endure, something beautiful and important has grown," said Mayor Jones, a VUU alumnus.
He said the project would be paid for with city and state funds allocated to tell about Richmond's major role in the inhumane slave trade. The city has allocated $8 million and the state an additional $11 million.
The mayor also touted 53 new markers along the Slave Trail designed to help visitors navigate the 2.6-mile path.
Not everyone is happy about the mayor's plan.
On Saturday, a group of community activists and organizations led by the Richmond-based Defenders for Freedom, Justice & Equality met at Wesley Memorial United Methodist Church in the East End to coordinate a campaign to persuade Richmond officials to secure land in Shockoe Bottom for a much larger memorial park.
The coalition is proposing a 9-acre park encompassing Lumpkin's Jail, the nearby African Burial Ground and two blocks east of the CSX railroad tracks between East Broad and East Grace streets to North 17th Street.