Mistrial in Freddie Gray's death
Reuters | 12/18/2015, 5:01 a.m.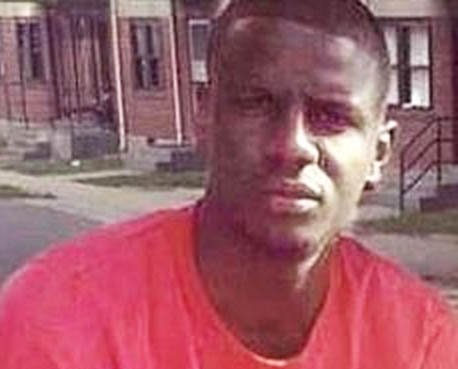 Reuters
BALTIMORE
A mistrial was declared Wednesday in the case of a Baltimore police officer charged in the death of Freddie Gray, a 25-year-old whose death while in police custody sparked riots last April.
Baltimore City Circuit Court Judge Barry Williams dismissed the jury in the involuntary manslaughter trial of Officer William Porter, the first of six officers to be tried in Mr. Gray's death. The jury deliberated 16 hours but was unable to reach a verdict on any of the charges against the policeman.
Judge Williams said an administrative judge would schedule a new trial.
Within minutes of his ruling, a phalanx of uniformed police officers surrounded the courthouse. They pushed back a group of a few dozen protesters and arrested at least two people, one of whom appeared to swing at an officer. Large numbers of police have been stationed around Baltimore over the past few days.
In separate news conferences, Baltimore Mayor Stephanie Rawlings-Blake and attorney Billy Murphy, who represents Mr. Gray's mother and stepfather, urged residents to remain calm following the ruling. Mr. Murphy said he is confident Officer Porter will be convicted if he is tried a second time. The officer is charged with manslaughter, assault and two other counts in Mr. Gray's death.
Mr. Gray was arrested April 12 after a foot chase with police. He was bundled into a police transport van while shackled and handcuffed, but was not secured by a seat belt, in violation of department policy. He suffered several injuries to his spine and his larynx was crushed. He died a week later.
The city agreed to pay Mr. Gray's family $6.4 million in a wrongful death settlement in September.