JeQuan Lewis brings it for VCU in Weber's absence
Fred Jeter | 2/12/2015, 7:29 p.m.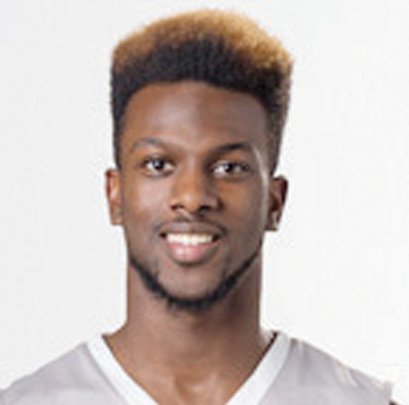 When the credits roll for Virginia Commonwealth University basketball, JeQuan Lewis is no longer among the supporting cast.
The Tennessean with the distinctive fade haircut has popped up as a leading man for coach Shaka Smart's short-handed but still Atlantic 10-leading Rams.
Since Briante Weber's career-ending knee injury Jan. 31, Lewis has done a dandy Weber impersonation.
With opportunity knocking loudly, the 6-foot-1 sophomore had 13 points, four assists and two steals in the Rams' 72-60 win at George Mason University Feb. 4.
From rural Dickson, Tenn., Lewis came back with 14 points, six assists and four steals in an agonizing 73-71 last-instant loss at St. Bonaventure Feb. 7.
The setback in western New York dropped the Rams to 18-5 overall and 8-2 in the Atlantic 10 Conference, tied with the University of Rhode Island. VCU began the week strong — at No. 9 in the RPI rankings.
The Rams were minus Weber and lead- ing scorer/rebounder Treveon Graham at St. Bonaventure. Suffering with a high ankle sprain, Graham's status was uncertain for the Feb. 11 home game with LaSalle University.
On Saturday, VCU travels to George Washington University for a 2 p.m. tipoff
on ESPN2. Answering to "J.Q.," Lewis is just the second front-line Ram ever from the adjacent state of Tennessee. VCU's only other Tennessean was Willie Taylor (2001-2003) from the Nashville area.
By comparison, VCU has had seven players from Russia since the early 1990s.
Lewis caught coach Smart's sharp eye for talent at the Tennessee Tournament of Champions when he poured in a state-record 50 points against Grandview.
His haircut — with blonde tint on top — talent and jersey number make him hard to miss.
Lewis wears No. 1, the same jersey number worn by Richmonder Bo Jones, who netted 1,334 points in just three seasons.
VCU was down to 10 scholarship players at St. Bonaventure.
Earlier this year, 6-foot-9 Antravious Simmons transferred to Florida Gulf Coast University.
With Weber no longer in the mix, Lewis is an active team leader in assists (52) and steals (28) while averaging 6.3 points.
While Lewis matched Weber's usual statistics at St. Bonaventure, the over- all effect of "havoc" was lacking.
VCU forced St. Bonaven- ture into just nine turnovers. On season, the Rams create an average of 17-plus take- aways.
It was the Rams' first true road loss of the season after seven victories on opponents' home floors.
The ankle injury has stalled Graham's pursuit of VCU's all-time scoring mark. The 6-foot-6 senior has 1,689 points, trailing only Jabo Wilkins (1,716), Kendrick Warren (1,858) and Eric Maynor (1,953).
Starting with George Washington University on Saturday, the Rams have seven regular season games left prior to the Atlantic 10 tournament in Brooklyn March 11 through 15.
Graham averages 16.2 points and 6.5 rebounds per game and remains a favorite for A-10 Player of the Year.
Weber, soon to undergo surgery, gave VCU a second All-Atlantic 10 candidate.