Personality: Mary Alice Nesbitt
2/19/2015, 1:36 p.m.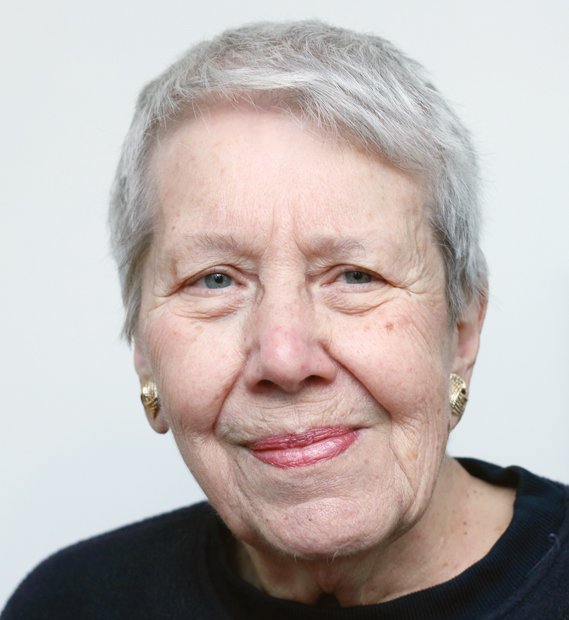 Mary Alice Nesbitt purposefully walks from the kitchen to the fellowship hall, then back to the kitchen at Centenary United Methodist Church in Downtown.
The 84-year-old North Side resident is on a love-driven mission to help feed the city's hungry. She has volunteered for the past 30 years to help prepare and serve meals at the Grace Street church led by the Rev. Matt Bates.
The church usually feeds people from 10:45 a.m. to 1 p.m. each Friday.
"This is why I joined this church," she says of its commitment to open its doors to provide meals to the needy. She estimates the church fed about 1,000 people in January.
"We try to serve fish when- ever we have it," says Mrs. Nesbitt, who helps coordinate kitchen activities. "We also serve fried chicken, vegetables with rice and we usually have a big green salad and fruit with coffee and iced tea."
The church feeding programs are coordinated through a consortium known as Downtown Cooperative Church Ministries. Mrs. Nesbitt says the other churches that participate are Second Presbyterian on Mondays, St. Peter's Catholic on Tuesdays, Third Street Bethel A.M.E. on Wednesdays and St. Paul's Episcopal on Thursdays.
Mrs. Nesbitt says the food Centenary serves is from Feed- More, the Central Virginia Food Bank and hunger relief organization, and from area Food Lion stores.
Volunteers at Centenary's feeding program come from Bon Air, Asbury, Beulah, Providence and Forest Grove United Methodist churches, Mrs. Nesbitt says.
She serves others with a humble heart.
"Who are we to judge where other people have wound up in life?" she says.
She said most of the people who eat at the church "are very appreciative."
Mrs. Nesbitt also volunteers to take food to the homebound through Meals on Wheels and is on the board of directors of Virginia United Methodist Women.
Mrs. Nesbitt gets much of her spiritual drive from a family that loves to minister to others.
Her husband, Burns, served as an Air Force chaplain for 20 years, and her daughter, Jaye White, is a United Methodist minister in North Carolina.
In her spare time, Mrs. Nesbitt likes to read, go to stage plays, work in her yard and visit with friends.
Here's a close-up of this week's Personality, Mary Alice Nesbitt:
Date and place of birth: July 23 in Hopkinsville, Ky.
Education: George Peabody College and a master's degree from Duke University.
Family: Husband, Burns; three adult children, daughter Jaye White, and sons Phil and Chris; and four grandchildren.
What occupations have you held: I haven't worked for many years, but my last job was in a public library in Leeds, Ala. When we lived in Japan, I taught English for the University of Maryland.
First volunteer position: As a minister's wife, I suppose my first volunteer job was teaching Sunday school. When we moved to Richmond, the feeding program really called me to Centenary.
Number of hours I volunteer a week: I go to Centenary on Fridays before 9 a.m. Our guests are asked to leave by 1 p.m.
Number of volunteers: At least seven or eight each time.
Prized possession: I don't know that one's children are possessions, but I could not be prouder of our children. Material possessions gathered from here and there and passed down from family are all dear.
Definition of success: Not being ashamed of your life's work. It can't be measured by what's in the bank.
Humor is: Jon Stewart's humor on "The Daily Show" can't be beat!
Best late-night snack: I try not to go there.
I start the day: Feeding the cat. Before I'm out of bed, I say a little prayer. There's so much bad news in today's world.
Nobody knows that I: Spend far too much time on Facebook liking other people.
What I'm reading now: "The Cinderella Murder" by Mary Higgins Clark.
My next goal: I'd like to stay healthy until I die.