Personality: Annie Giles
Spotlight on longtime volunteer, advocate for Whitcomb Court
5/12/2017, 6:57 a.m.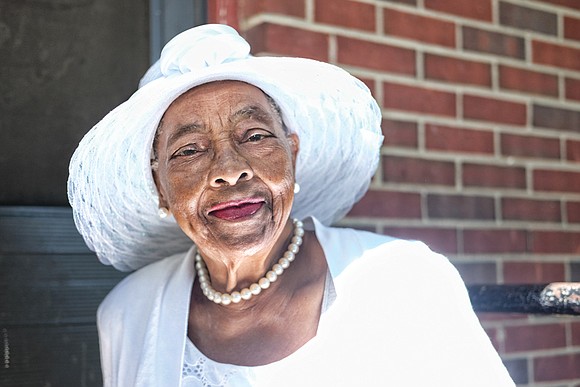 For roughly five decades, Annie Giles has worked to make Whitcomb Court a better place to live and raise children. She has volunteered her time to a range of efforts, including registering people to vote, feeding the hungry and fighting crime.
At one time, the 80-year-old Richmond native directed the soup kitchen at Gospel Baptist Church. When her granddaughter wasn't accepted into an early childhood development program, she started her own — the Parent-Tot Program — that helped not only her granddaughter, but lots of other children living in the Whitcomb Court public housing community.
The program later was replicated at six other city housing communities.
Because of her initiative, Mrs. Giles received an award from the Virginia Department of Mental Health, Mental Retardation and Substance Abuse Services.
In January, the City of Richmond placed streets signs in her honor — Annie Giles St. — at intersections in the Whitcomb Court area.
On Saturday, May 20, she will be recognized and celebrated for her life's work. The event will take place from 2 to 6 p.m. at The Conrad Center, 1400 Oliver Hill Way. It is sponsored by 6th District City Councilwoman Ellen F. Robertson.
"I have always been involved in advocacy for children, families and the elderly in East End Richmond," Mrs. Giles said. The daughter of a Baptist minister, Mrs. Giles was influenced the most by her parents, who founded Gospel Baptist Church, now located on Harvie Road. Working in service to others was a way of life, she says. They served as strong examples of faith, dedication and service.
When her first marriage ended, Mrs. Giles moved her family to Whitcomb Court in the mid-1960s, where she has become an advocate for families and children.
Voting is a subject close to her heart. In addition to registering people to vote, she has volunteered through the years on numerous political campaigns.
"We volunteered, from knocking on doors to reminding folks that their votes do count, and their voices need to be heard," she says. "Volunteering at the polls, we'd get started at 6 a.m.," she says.
Crime is an issue that gets under her skin, she says, because of the public misconceptions about the causes and the perpetrators of crime in and around Whitcomb Court.
"People don't understand that the criminals coming through here committing crime are not a part of our community. They don't live here," she says. "They are just driving through wreaking havoc on the community.
"It's up to us to report people who don't live out here and are committing crimes. People need to speak up."
Whitcomb Court, she says, is a good community and a good stepping stone for individuals and families to start out. She says residents must take responsibility to keep it a community where families can flourish.
Meet this week's Personality and longtime community advocate, Annie Giles:
Occupation: Retired.
Date and place of birth: July 2 in Richmond.
Current residence: Richmond's East End.
Education: Armstrong High School.
Family: Husband, Bruce Giles (deceased); two daughters, Sylvia Johnson and Florence Smith; three sons, George, James and Norris (deceased) Johnson; 12 grandchildren and 15 great-grandchildren.