Trial starts June 15 for former ROC pastor
Joey Matthews | 6/12/2015, 12:03 p.m. | Updated on 6/12/2015, 12:03 p.m.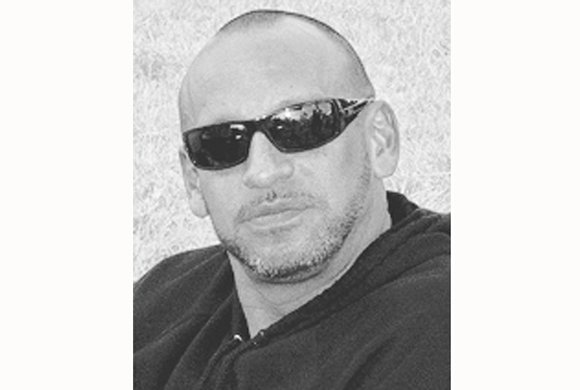 Google the name Geronimo Aguilar and you'll find articles that chronicle the rise and fall of the former Richmond Outreach Center pastor once affectionately known as "Pastor G."
An article in late 2001 asked if he was the "next great hope for Richmond's inner city."
By May 2013, the picture turned bleak with his arrest in Texas on charges that he sexually abused an 11-year-old girl and her 13-year-old sister in the mid-1990s in Tarrant County.
He is scheduled to go on trial Monday, June 15, in Fort Worth, Texas, on seven felony counts for incidents while he was a youth minister in that city. The 45-year-old husband and father of five faces from five years to life in prison on each of two aggravated sexual assault counts alone.
Jury selection is scheduled for the morning of June 15, with testimony slated for that afternoon, Samantha Jordan, a spokesperson with the Tarrant County Criminal District Attorney's Office, told the Free Press last week.
David L. Carlson, a Glen Allen attorney on Mr. Aguilar's defense team, told the Free Press he expects the trial to conclude in early July.
Earlier, Tarrant County Judge Louis Sturns denied a motion by Mr. Aguilar's defense team to dismiss the charges after they argued that the case was brought after the statute of limitations had run out.
Mr. Carlson explained, "At the time of the alleged offense, the statute of limitation was 10 years. If you apply that, then it's expired."
Since then, he said, the statute of limitation has been amended in Texas twice, and now, there is no time limit on when charges must be filed in child sexual assault cases.
Mr. Aguilar has maintained his innocence.
Asked how Mr. Aguilar is doing as the trial date nears, he said, "He's fine. He probably wouldn't be in this situation if he wasn't the public figure he is."
Mr. Carlson said Mr. Aguilar has "been laying low, like we've asked him to do," since he was first indicted in September 2013 by a Texas grand jury.
It's a far different scenario than when Mr. Aguilar and 19 other individuals from Southern California came to Richmond in 2001 and started the ROC.
The church held its first worship service in a small South Side warehouse with its stated mission to lure the downcast and poor into its doors to help break the cycle of poverty in Richmond.
The ROC began sending volunteer-driven buses with church members aboard to the city's public housing communities and to parks where homeless people congregated to drive them to the church.
During the next 12 years, the church quickly outgrew the warehouse and moved to a larger campus-like setting on Warwick Road. Later, it settled into its current home at 5501 Midlothian Turnpike.
The ROC was widely praised by local and state politicians, the business community and other pastors for its hard-charging efforts to help others. The ROC opened several homes in the Richmond area to help drug-addicted persons, single mothers and wayward youths.
At its peak, the ROC claimed to attract more than 11,000 people to its weekly services and had more than 150 unique ministries — among them a motorcycle ministry, a tattoo ministry, food pantry and free computer classes.
Attendance has fallen significantly since then, with several hundred people attending the church's main services at 6 p.m. Saturdays. The ROC also has sold several of its properties.
The downward spiral began when Mr. Aguilar resigned from the ROC in June 2013 after his arrest and the church's board of directors said it learned he had affairs with several church members.
Meanwhile, the Richmond Outreach Center continues its search for a full-time senior pastor to lead the church. Several pastors have led services in recent months.
Sources also told the Free Press the church also is in discussions to possibly change its name.