Hillary Clinton speaking at Jefferson-Jackson Dinner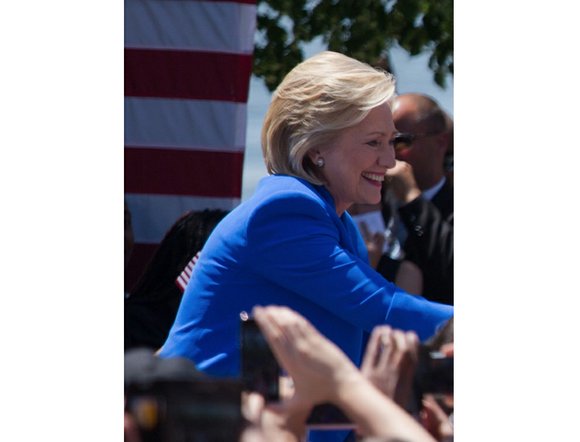 When Hillary Clinton spoke at the Democratic Party of Virginia's annual Jefferson-Jackson dinner in Richmond in February 2008, most of the Virginia Legislative Black Caucus supported her opponent — Barack Obama — who also spoke at the event.
Just days later, he went on to easily out-distance Mrs. Clinton in the Virginia presidential primary and then to win a historic election as the nation's first African-American president that November. President Obama is now more than midway through his second term.
On Friday, June 26, Mrs. Clinton is returning to Virginia to speak at the 2015 Jefferson-Jackson Dinner.
This year's event has moved from Richmond to The Patriot Center at George Mason University in Northern Virginia — where political and financial clout are crucial in this presidential swing state.
This time, Mrs. Clinton, 67, has the lion's share of support from the area's Legislative Black Caucus members, judging by an informal survey by the Free Press.
The former U.S. senator and secretary of state hopes to capitalize on President Obama's success in carrying Virginia in 2008 and 2012 when the election is held in November 2016.
"I am ready for Hillary," said Sen. A. Donald McEachin of Henrico County, a caucus member who also chairs the Senate Democratic Caucus. "I think she brings a breadth of experience in domestic policy in her time as a senator, and of course, she was secretary of state and has a good and solid understanding of foreign policy. It is rare that we get all that wrapped up in one presidential candidate."
Delegates Delores L. McQuinn and Jennifer L. McClellan of Richmond both supported Mrs. Clinton in her primary run against President Obama in 2008.
"I've always been a Hillary fan," Delegate McQuinn said. "I have been very appreciative of the work she has done. As First Lady, she tried to navigate a universal health care plan. She is very focused on people's general welfare.
"I am continuing to support her," she added, "so we can make her the 45th president of the United States."
Delegate McClellan stated, "I am endorsing Hillary Clinton because I think she is the best candidate with the best experience to lead our nation in these complicated times.
"To win Virginia, she will need a strong grassroots campaign that takes full advantage of modern technology without neglecting traditional methods of communicating with voters. She appears to have a head start in creating that infrastructure through the 'Ready for Hillary' efforts of the past few years."  
Sen. Rosalyn R. Dance, who represents a part of Richmond, Chesterfield County and the Tri-Cities area, said, "I am more than ready for Hillary. I am eager to see her continue the good works and legacy of President Obama. I will be working hard to get her elected and to make sure the Democrats carry Virginia."
In 2008, President Obama was the first Democratic presidential candidate to win Virginia in a general election since 1964.