Should LeBron James be the MVP?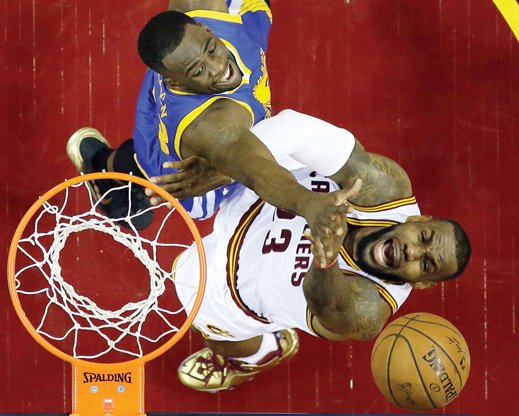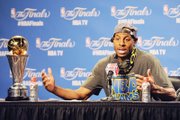 Perhaps the NBA needs to change the name of its championship Finals MVP award to "MVP of the Winning Team."
No one is contesting the Golden State Warriors' 4-2 series victory over the Cleveland Cavaliers, with a clinching 105-97 win Tuesday night.
But how, in the name of fair play, was the Warriors' Andre Iguodala selected as MVP over the Cavs' LeBron James?
The heavily favored Warriors might have won without Iguodala, a former University of Arizona forward who previously played with Philadelphia and Denver.
But the Cavs wouldn't have come close without the omnipresent James, who was carrying a heavier load after the loss of stars Kyrie Irving and Kevin Love to injury.
James was so dominant that 87 percent of Cleveland's possessions resulted in a shot, assist or turnover by the 6-foot-8, do-it-all athlete from Akron, Ohio.
Here are the comparative statistics for the six game finals. You make the call.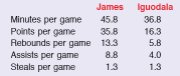 In Game 6, Iguodala had 25 points, tying Stephen Curry for team honors. James had 32 points, 18 rebounds and nine assists in the last game.
Despite lopsided stats, Iguodala defeated James 7-4 for the MVP title in a best-of-11 media vote. Apparently, decent eyesight was not a prerequisite for being bestowed a media vote. 
Iguodala was presented the MVP trophy by former Boston Celtics great Bill Russell just minutes after the Warriors' decisive victory. Russell was an 11-time NBA champion with the Celtics.
A little background:
The MVP Finals award was introduced in 1969.
The first recipient in 1969 was Los Angeles' Jerry West despite the Lakers losing to Boston in seven games. Incidentally, Game 7 of the 1969 playoffs was the last career game for Russell and another Celtics Hall of Famer, Sam Jones.
Now after nearly a half century, West remains the only player on a losing team to be named MVP.
Michael Jordan is the all-time Finals MVP king with six trophies. Magic Johnson, Shaquille O'Neal and Tim Duncan have three each.
James won the award in 2012 and 2013 with Miami.
San Antonio's Kawhi Leonard was MVP last year in the Spurs' finals victory over the James-led Miami Heat.