Cavaliers coach seeking title, record
Fred Jeter | 6/3/2016, 11:57 a.m.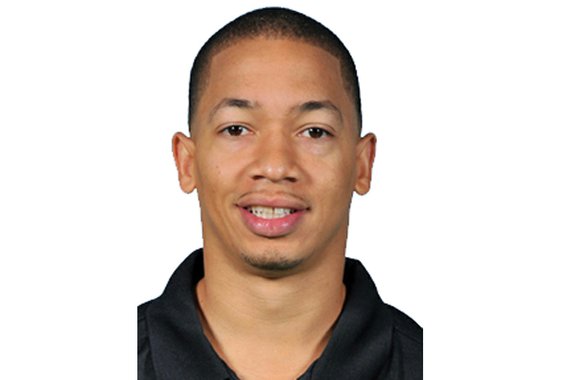 The Cleveland Cavaliers' Tyronn Lue is seeking to become just the sixth African-American coach to win an NBA title.
The Cavaliers commence their best-of-seven championship battle Thursday, June 2, against the defending champs, the Golden State Warriors. Game 1 of the finals will be played in Oakland, Ca.
Coach Lue, 39, became Cleveland's coach Jan. 22, following the firing of David Blatt.
The only African-American coaches to win NBA titles have been Bill Russell (1968-1969 with the Boston Celtics), K.C. Jones (1984-1985 with Boston), Al Attles (1975 with Golden State), Lenny Wilkens (1979 with the Seattle SuperSonics) and Doc Rivers (2008 with Boston).
The 6-foot Coach Lue was a star guard at the University of Nebraska and played in the NBA from 1998 to 2009. As backup guard, Lue helped the Los Angeles Lakers win NBA titles in 2000 and 2001.
He was an assistant coach with Boston and the Los Angeles Clippers before joining the Cleveland staff as an assistant under Coach Blatt in 2014.
Cleveland joined the NBA as an expansion franchise in 1970 and has never won the crown. The Cavaliers reached the finals in 2007 and again last year.
The Warriors won the NBA title in 1947 and 1956, when the franchise was in Philadelphia, and again in 1975 and last season as the Golden State Warriors. The team moved to the West Coast in 1962.