R&B singer Ben E. King, 76
Reuters | 5/8/2015, 8:10 a.m. | Updated on 5/8/2015, 9:46 a.m.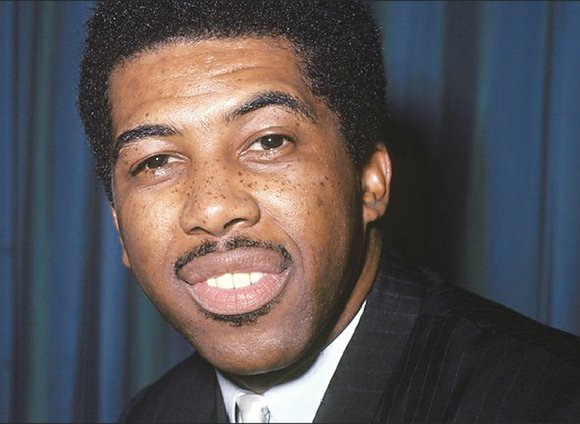 Soul and R&B singer Ben E. King, famous for his deep, velvety baritone voice and the classic hit song "Stand by Me," died of natural causes in New Jersey at 76.
He died Thursday, April 30, 2015, his publicist, Phil Brown, said.
Mr. King was born Benjamin Earl Nelson in Henderson, N.C., and moved to Harlem, N.Y., at age 9 with his family. He began his career in the doo-wop group The Five Crowns, which later became The Drifters, before branching out as a solo artist.
The Drifters had a string of hits with Atlantic Records and were inducted in the Rock and Roll Hall of Fame in 1988. Mr. King co-wrote and sang the lead on the group's first hit, "There Goes My Baby," in 1959.
He also was the lead vocalist with the group on songs such as "Save the Last Dance for Me," "This Magic Moment," "Dance With Me" and "I Count the Tears."
After a contractual dispute, Mr. King began a solo career in 1960 and recorded his best known song, "Stand By Me," which was voted one of the Songs of the Century by the Recording Industry Association of America. Mr. King wrote the 1961 hit with Jerry Lieber and Mike Stoller.
The song, which is featured in and provided the title for the 1986 film "Stand by Me" by director Rob Reiner, also was inducted by the Library of Congress into the National Recording Registry.
Mr. King had five No. 1 hits with The Drifters and as a solo artist.
Survivors include his wife, Betty, three children and six grandchildren.
Funeral arrangements had not been announced by Free Press deadline.