Kaine, McClenney speaking at Sunday services
5/15/2015, 4:15 p.m. | Updated on 5/15/2015, 4:15 p.m.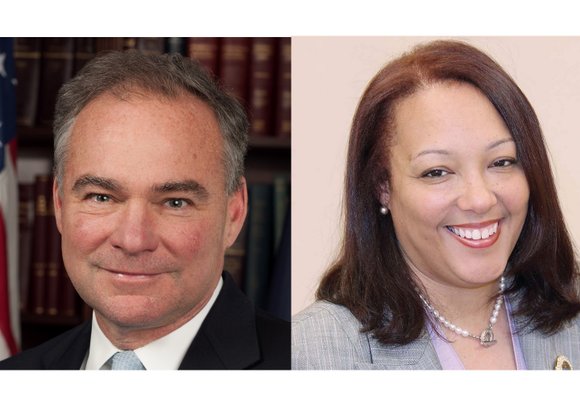 A U.S. senator and a newly elected Richmond General District Court judge are scheduled to speak at separate Richmond church services Sunday, May 17.
Sen. Tim Kaine is to speak at Moore Street Missionary Baptist Church in the Carver community, the church has announced.
Judge-elect Jacqueline S. McClenney is to be the guest preacher at St. Philip's Episcopal Church on North Side, the church has announced. She was elected to the General District Court bench by the General Assembly during its last session and is to begin her new post Dec. 1.
Sen. Kaine is to address the Moore Street congregation on Men's Day at the 10 a.m. worship service at the church, 1408 W. Leigh St., led by Dr. Alonza Lawrence.
The theme of the service is "From Roots to Salvation."
Congregation members are encouraged to wear African attire.
The service is part of an ongoing celebration of Moore Street's 140th anniversary.
For more information: (804) 358-6403.
Judge McClenney is to address the St. Philip's congregation at the 10:30 a.m. Eucharist during the annual Women's Day celebration at the church, 2900 Hanes Ave. The Rev. Phoebe Roaf is the church's rector.
For more information: (804) 321-1266.