General Assembly to present resolution to A.M.E. church Jan. 19
1/15/2016, 7:32 a.m.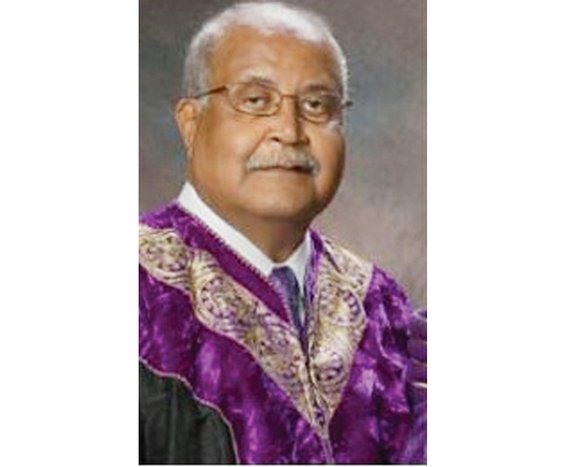 "Virginia A.M.E. Day" will take place Tuesday, Jan. 19, at the Virginia General Assembly.
There, a House and Senate Joint Resolution will be presented to Bishop William P. DeVeaux, presiding prelate of the Second Episcopal District of the African Methodist Episcopal Church that includes Virginia, North Carolina, Washington and Maryland.
It will recognize the more than 120 A.M.E. churches in the state and their more than 175 years of "ministry and service to the nation and to the people of the Commonwealth of Virginia," according to a news release.
The resolution is sponsored by Sen. A. Donald McEachin of Henrico County and Delegate Jennifer L. McClellan of Richmond, members of the Virginia Legislative Black Caucus.
A luncheon will follow the morning recognition at 1 p.m. at Third Street Bethel A.M.E. Church, 614 N. 3rd St., in Jackson Ward.
At the church, Mayor Dwight C. Jones is scheduled to present a proclamation from the city to the Richmond church for its many years of ministry and service to the city.
Afterward, those at the luncheon will be encouraged to visit legislators about current issues impacting the community.
The A.M.E. church grew out of the Free African Society that Richard Allen, Absalom Jones and others established in Philadelphia in 1787.
The A.M.E. church has more than 2.5 million members around the world.
Third Street Bethel A.M.E. Church had its origin in Trinity Methodist Episcopal Church, which was founded in 1828. In 1850, free black people organized themselves into a congregation within Trinity Methodist Episcopal Church led by Thomas Hewett. The church settled at its current location several years later.
Those who would like to attend the luncheon at the church may call the church office at (804) 643-8157.