CARE van drivers frustrated by poor scheduling, changing contracts
5/22/2015, 11:06 a.m.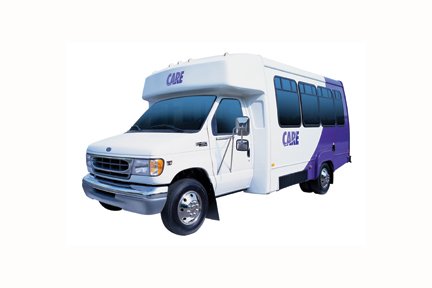 Frustrated riders who rely on GRTC's CARE van service often blame the drivers for the spotty service that can make them miss or arrive late for doctors' appointments, therapy, dialysis or other crucial appointments.
But it turns out that the drivers of the CARE vans are just as frustrated.
They note that the schedules and routes they are assigned by GRTC often make it impossible for them to provide timely door-to-door service to the elderly and disabled passengers who have scheduled rides.
"I love this job. I love the people," said Minuet West-Burkett who has been picking up and delivering people as a CARE van driver for 30 years.
But Ms. West-Burkett said she frequently is assigned multiple pickups around the same time, even though each pickup might be 10 to 15 minutes apart, based on traffic.
"There is no way I can make it," she said.
In her time behind the wheel, she said GRTC has hired at least eight private companies to operate the service. The one constant, she said: Scheduling problems that leave drivers unable to provide timely, reliable service.
She's not alone. Two other veteran drivers, John Rush and Grace Carter, who joined Ms. West-Burkett in a joint interview, agreed scheduling is the biggest problem.
Greater Richmond Transit Corp.'s own data indicates that one of every five trips does not meet the scheduled pickup window, and with 1,100 trips each weekday, that would amount to more than 200 late or missed trips on a daily basis.

According to GRTC, the drivers the Free Press spoke with are on target. "I have interviewed several drivers who point out that scheduling frequently makes it impossible to provide good service," Carrie Rose Pace, GRTC's spokeswoman, told the Free Press.
She stated in an email that GRTC is holding MV Transportation Inc. responsible for meeting GRTC's standard of service, adding that the company offered GRTC an "unconditional warranty" in accepting the contract.
MV Transportation is the Dallas-based contractor GRTC hired five months ago to manage the specialty van service. The company promotes itself as the largest American-owned passenger transportation contractor. It has 18 employees on site, including three people in management, five dispatchers and 10 people involved with taking and computerizing reservations for service.
GRTC employs the staff that uses the reservation data to route drivers, though the number of drivers available each day is an MV Transportation responsibility.
Under the warranty, MV Transportation has agreed to refund its profits if GRTC is dissatisfied with its service, Ms. Pace stated. "Steps are currently being made to document and hold MV Transportation accountable to comply with GRTC's standard of providing clean, safe and reliable transportation" with CARE.
In a joint statement, GRTC and MV Transportation commented that "recent issues" involving service "are a direct result of driver shortages," which has made it harder to meet the demand of 1,100 rides each weekday and about 400 rides each weekend day.
Along with picking up disabled and elderly riders, the drivers also pick up people going to work and day care facilities under contracts with area social services departments. The departments pay GRTC for the C-VAN service to aid parents seeking to transition from welfare to work.