GRTC to pilot on-demand service for elderly, disabled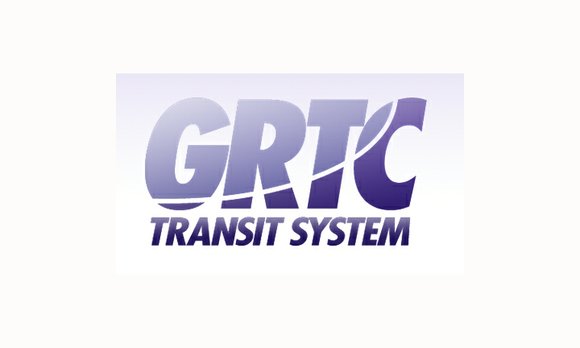 Taxicab, Uber and Lyft drivers soon could be taking elderly and disabled people shopping, to the doctor and to other places in Richmond and Henrico County.
Seeking to improve service, GRTC plans by February to test a nontraditional approach to expand the options of CARE van riders now limited to using a GRTC van.
The Greater Richmond Transit Co. has posted a Request for Qualifications from third parties interested in participating in a subsidized, door-to-door ride service called CARE On Demand with a set price per trip.
Responses are due by Wednesday, Nov. 30, as GRTC seeks to begin what it describes as a "premium service" for customers.
As outlined in the GRTC document, a one-way trip using the premium service would cost a minimum of $21. The passenger would receive a GRTC voucher for $15 and would have to pay a minimum of $6, plus any additional cost over $21 for the one-way trip.
Currently, Richmond riders who qualify to use the CARE van pay $3 one way if the trip is within the city and $6 one way if the trip is to a Henrico destination. All trips are door-to-door.
Henrico riders pay $3 one way no matter the destination. Unlike the city, the county did not boost the cost for trips outside the boundaries of GRTC bus service in the county.
While the CARE van can pick up multiple passengers and make stops for each, the new premium service would be solely for the customer who orders it and for any guests accompanying them, according to GRTC.
Riders also would not have to pre-schedule service, but could call on the day they want the service. The driver would take them to their requested destination without any other stops.
While the CARE van operates only during specific hours, the premium service would allow CARE van customers to order a ride 24 hours a day, seven days a week.
GRTC spokeswoman Carrie Rose Pace said the pilot program is not being considered because of shortcomings in the CARE van service now provided by a private contractor, MV Transportation.
"It is correct to say that GRTC wants to test this pilot because GRTC is constantly working to provide service enhancements and system improvements for all of its customers," she said. "The more choices we offer, the better we can respond to the needs of the communities we serve and provide mobility solutions for more people."
The proposal goes along with planning underway to speed up service on GRTC's regular bus routes. The proposal for route changes is to be considered by Richmond City Council in the coming months.
It is possible GRTC could consider an on-demand approach for its regular riders if the new on-demand service for CARE van works out.
Improving service for CARE van riders has been a struggle for GRTC, which brought in MV Transportation in hopes the company could provide better service.
However, dissatisfaction has continued among CARE van riders, some of whom claim that slow service makes them late for or miss appointments for doctors, kidney dialysis and other essential services.
GRTC has noted the CARE van service picks up customers on time only 80 percent of the time, in large measure because of a shortage of drivers.
While MV Transportation has been recruiting, the turnover among drivers has remained high because of pay and working conditions, according to Amalgamated Transit Union Local 1220, which represents the drivers.
It took a year for the union and the company to agree to a new contract after MV Transportation took over because of a disagreement over benefits, including health insurance coverage for drivers.
MV Transportation is paid $31.87 per revenue hour to operate the CARE service's 145 vans and will continue to do so even after the new premium service is in place.