Personality: Dr. Charles L. Shannon III
Spotlight on state chair for anniversary of Million Man March
10/2/2015, 9:25 p.m.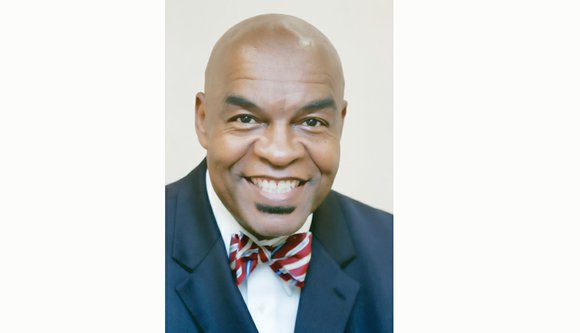 Dr. Charles L. Shannon III sees himself as a man on a divine mission.
That's why the 60-year-old Richmond resident, pastor and nonprofit CEO says he is honored to chair the state and local committees organizing the 20th anniversary commemoration of the Million Man March.
The march will take place Oct. 10 on the National Mall in Washington.
"I chose to become involved because I wanted to continue pursuing my divine destiny of being an agent of love and light for black people's achievement of freedom, justice and equality in the now," says Dr. Shannon.
His latest volunteer role dovetails his everyday duties. He serves as pastor of Mount Level Baptist Church in Amelia County and is CEO of the Richmond-based Faith Leaders Moving Forward, a nonprofit dedicated to fostering economic self-determination for African-Americans and other minority groups.
The 20th anniversary commemorative event is themed "Justice or Else" and is designed to build on the original Million Man March that was held Oct. 16, 1995, in Washington.
More than a million black men gathered to declare their right to justice, to "atone for their failure as men and to accept responsibility as the family head," Dr. Shannon explains.
"We're returning to Washington to divinely and strategically demand justice, our God-given birthright," he adds. "This is a movement. We want justice. We want equal justice under law. We want justice applied equally regardless to creed, class or color."
Dr. Shannon says he accepted the dual leadership positions for the anniversary march after hearing Minister Louis Farrakhan, leader of the Nation of Islam, who organized the original march and is leading the anniversary event.
He said Minister Tracy Muhammad of Muhammad Mosque #24 in Richmond invited him to the June 1 meeting with Minister Farrakhan that was attended by about 250 other people of "diverse cultures."
The Washington event will occur on Dr. Shannon's birthday, "which is additional evidence for me that our Creator sent me to earth for this assignment as well," he said.
Here's a look at this week's Personality, Dr. Charles L. Shannon III:
Date and place of birth: Oct. 10 in Richmond.

Alma maters: Virginia Union University, bachelor's degree in business administration; Samuel DeWitt Proctor School of Theology at Virginia Union, master's of divinity, doctorate of ministry.
Family: Wife, Shirley Burton Shannon; son, Ronald James Shannon.
Meaning of the theme of the 20th anniversary commemoration of the Million Man March: The Bible and Quran forewarns of a Day of Judgment coming because the wicked have denied the people that divine principle of justice. Jesus said it perfectly, "God is not mocked. Whatsoever a man soweth, the same shall he also reap." Obadiah the Prophet says, "As thou hast done, so shall it be done unto you." Therefore, if the U.S. government does not give us justice, then God Almighty will step in and render justice, just as He did for Moses and the children of Israel.

Committee's objective: In light of the $1.3 trillion of buying power that black people have, one of the ways for us to obtain justice is to collectively participate in an economic withdrawal, starting on Black Friday through the end of this year. As Minister Farrakhan says, "Why should we make the merchants rich by their wicked manipulation and exploitation of the emotions of children, parents, families and those we love, with their pagan practices that have nothing to do with the celebration and observance of the righteous servant of God, Jesus?"