Personality: Dr. Charles L. Shannon III
Spotlight on state chair for anniversary of Million Man March
10/2/2015, 9:25 p.m.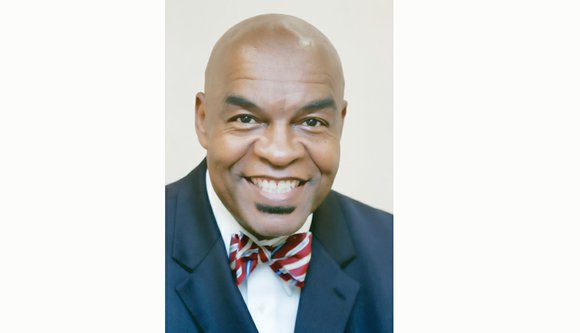 How I plan to meet it: We have standing committees in which our volunteers tactically share the workload. We have had five town hall meetings throughout the city, press conferences, radio and TV interviews to generate additional support.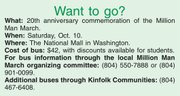 How to get involved: Go to our national website: justiceorelse.com. We ask that you register and/or make a donation to defray the cost of our movement. You can follow us on Facebook: S.O.C. of Virginia United For "JusticeorElse" 10.10.15 M.M.M.; on Twitter: @VAJusticeOrElse; or we can be reached at justiceorelseva@hotmail.com. You also are invited to join us in our local organizing committee meetings 7 p.m. Thursdays at New Life Deliverance Tabernacle, 900 Decatur St., on South Side.
Memories of the Million Man March in 1995: I have good memories. Brothers from various faiths assembled in spiritual unity. It was a glimpse of heaven on Earth. There were more than a million black men being respectful to one another. There was no violence, no drinking of alcoholic beverages, no drugs, and the Mall was left as clean as it was when we arrived. Recalling our genuine pledge to be better husbands, fathers, grandfathers, brothers and sons continues to provide inspiration for me.

What progress has been made in the last 20 years: Black men made a commitment to take responsibility for self, family and community. The march produced new voters; 25,000 black children residing in foster care were adopted; a decrease in black-on-black crime; increased child support payments by black fathers; as well as increased interest in black men serving in their communities.
How can we stop the school-to-prison pipeline: It is imperative that the black faith community collectively lead the way in establishing a multidiscipline/multisystem community council with the goal of fostering healthy development of our youths; to compassionately provide divine love spiritually, mentally, emotionally and tangibly to all black youths, especially those in high-risk families and communities. The pipeline can stop by helping youths form a more positive outlook on life and equipping them to comfortably see themselves as very successful adults, in divine marital relationships and parental roles, combined with career successes that lead to healthier families, children, communities, faith organizations and black institutions.
With the unjust killings of many across the nation, does the committee plan to work with community police departments regarding sensitivity training for law enforcement professionals: Yes.

Definition of a leader: One who uses his or her divine abilities to inspire a shared vision, facilitates appropriate equipping of the team and fosters acquisition of resources to achieve it.
Justice is: "The moral arc of the universe is long but it bends toward justice. Human progress is neither automatic nor inevitable … Every step toward the goal of justice requires sacrifice, suffering, and struggle; the tireless exertions and passionate concern of dedicated individuals," said Dr. Martin L. King Jr. "Justice is a principle of fair dealing one with another; the law that distinguishes between right and wrong; the weapon that God will use in the Day of Judgment," said Elijah Muhammad.