Personality: Dr. Charles L. Shannon III
Spotlight on state chair for anniversary of Million Man March
10/2/2015, 9:25 p.m.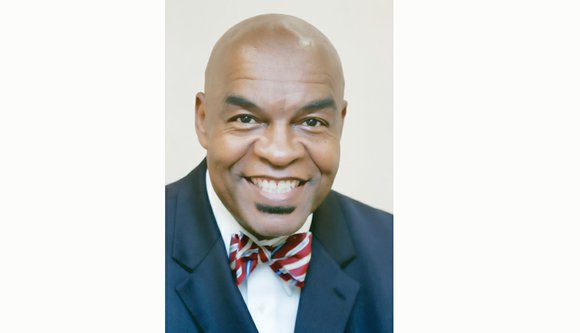 What makes me tick: As a member of the Family of Light, my deep sincere love of God, self and God's people energizes my will to intentionally think, speak and act as God intends, in the "now."
Prized possession: As a conscious steward of the most high God, I work at keeping the proper perspective of what is mine. All that I have been blessed to obtain belongs to God, including myself.
Definition of success: Achieving a divine vision.
Nobody knows I'm: A recovering workaholic. I have learned the vital importance of living a balanced life of work, relaxation and rest. Therefore, I'm an organic gardener and year-round fresh and saltwater fisherman.
My friends say that I: Like to dot the "I's" and cross the "T's" in all I do.
Perfect day: Days in which I've done my best for God, self and God's people.
Perfect evening: Spending quality time with my lovely wife.
Nobody knows that I: Despise wickedness in any form or fashion.
The one thing I can't stand: Is someone doing something wrong and they know it does not meet God's approval.
Person who influenced me the most: My parents, grandparents and wife.
Book that influenced me the most: Three books have greatly influenced my evolution to engage in the task at hand: "64 Years to Make a Negro" by Alfred Ali, "Bringers Of The Dawn" by Barbara Marciniak and "Message to the Blackman in America" by Elijah Muhammad.
What I'm reading now: "The 5 Rules Of Thought" by Mary T. Browne.
My next goal: Is to solidify Faith Leaders Moving Forward as a pillar in our movement for freedom, justice and equality by divinely fostering socio-economic self-determination for black people through the faith community.