Million Man March anniversary gathering in D.C. on Saturday
10/9/2015, 8:14 p.m.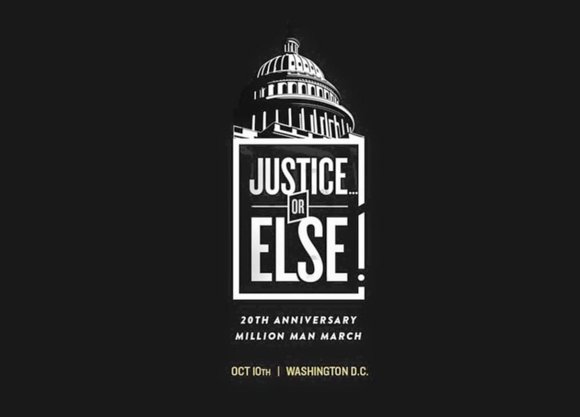 Richmond area residents will travel by buses, trains and automobiles to the nation's capital Saturday to participate in the 20th anniversary commemoration of the Million Man March.
The local organizing committee of the march reports that it has three buses going to Washington and Arthur Burton of Kinfolk Communities said he has one.
People from around the nation are expected to converge to call for justice for people of color in the criminal justice system, economic fairness, education equity and full access to voting rights under the theme "Justice Or Else!"
Nation of Islam leader Minister Louis Farrakhan assembled the first Million Man March on Oct. 16, 1995, in Washington, where tens of thousands of men assembled to
"declare their right to justice to atone for their failure as men and to accept responsibility as the family head."
Minister Farrakhan is leading this weekend's march as well.
The gathering will start at the steps of the U.S. Capitol and will assemble along the National Mall in Washington. A sunrise prayer service takes place at 7 a.m., while the formal program starts at 10 a.m. Minister Farrakhan will give the keynote address at 1 p.m.
For bus information through the local Million Man March organizing committee: (804) 550-7888 or (804) 901-0099.
For details about taking the bus with Kinfolks Com- munitie: (804) 234-4917.