Personality: Maria Fatima Crenshaw
Spotlight on AKA Sorority's 9th Annual Sauté and Sizzle benefitk
10/16/2015, 8:38 p.m.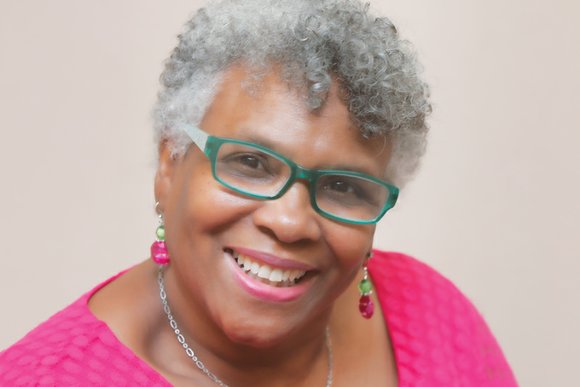 When people meet me they think: I am quiet, shy.
If I could wave a magic wand, I would: Discover a way to cure hatred.
I knew I was grown up when I: Had to pay my own bills and make decisions for myself.
Prized possession: A photo blanket with a picture of my parents.
Definition of success: Achieving the goals I set for myself and feeling satisfied and happy about accomplishing them.
Perfect day: Sightseeing in a new place or at home with family and friends.
Perfect evening: Eating a good meal and watching a great show.
Favorite meal: She-crab bisque, filet mignon and lobster, baked sweet potato, sautéed spinach and brownie cheesecake.
What really turns me on: Traveling.
My friends like me because I'm: Dependable. They can count on me being there for the good and the bad times.
One thing that I can't stand: A person lying to me.
Person who influenced me the most: My father taught me to love, to respect people, to fight for what is right, to change what is wrong, help others and to be passionate about life.
Book that influenced me the most: "Mastery Teaching" by Madeline Hunter.
What I'm reading now: "Shift Your Brilliance" by Simon T. Bailey.
My next goal: To finish traveling to all 50 states. I have 17 more to go.