Personality: Lisa Lowe Walls
Spotlight on chef coordinator of 'Sauté & Sizzle: Richmond Men Are Cooking'
10/27/2017, 6:18 a.m.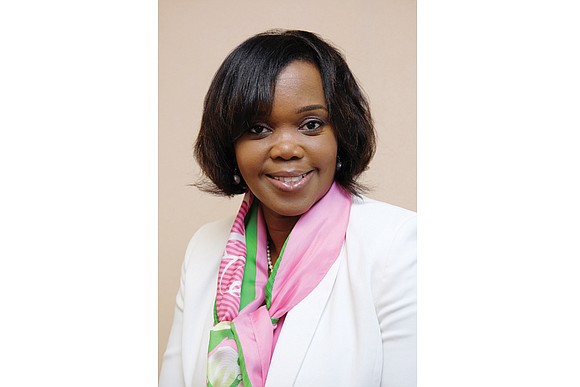 Lisa Lowe Walls loves food.
She describes herself as a "pasta type of person" whose favorite meal is anything she doesn't have to cook. With that combination, she also has the perfect volunteer role — coordinating the chefs for "Sauté & Sizzle: Richmond Men Are Cooking."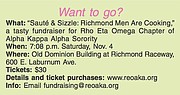 The annual fundraising event for the Rho Eta Omega Chapter of Alpha Kappa Alpha Sorority will feature more than 40 area men putting their best recipes and cooking skills to the test for a good cause.
Proceeds from the event, slated for Saturday, Nov. 4, at the Old Dominion Building at Richmond Raceway, provide scholarships the sorority gives each year to students and to support its other community outreach efforts.
Ms. Walls has helped recruit 40 "chefs" and coordinated the signature dishes they will prepare. Guests will have the opportunity to taste each dish and vote on the winners.
Past winning dishes have been she-crab soup, London broil and chicken and waffles.
"The food is always awesome," says Ms. Walls, a highly organized IT professional who also has her own consulting firm. She has her role down to a science. This is the 11th year the sorority has put on the event. Ms. Walls has served as chef coordinator for the last four years.
Finding chefs isn't too difficult, she says. Many are the spouses, husbands and friends of sorority members, she says. But she also puts out the word to local fire departments, where firefighters are known to prepare their own food on their long shifts.
All are eager to show off their culinary skills, she says. "But if too many say they want to make meatballs, I may suggest another dish."
A few of this year's "chefs" include Dwayne Pete Ford, a life insurance agent; Jason Holland, a manager with Dominion Energy; Dr. Alonza Lawrence, pastor of Moore Street Missionary Baptist Church; the Rev. Robert K. Taylor, associate minister at Guild Field Baptist Church in Midlothian; and Ronald E. Carrington, a former Virginia State University professor and current Richmond Free Press writer.
Dressed in the sorority's signature sauté black aprons and white chef hats, they and the other chefs will be whipping up dishes such as four-cheese seafood casserole, Cajun chicken alfredo, Momma's chicken pot pie, Southern rice pudding, Moroccan wings, creamy Tuscan garlic tortellini soup and ribs, just to name a few.
"It's gourmet-style eating without having to pay a lot," Ms. Walls says. "You get a nice size sample at each station. Most people get stuffed without getting halfway around the room."
Sauté and sizzle define the event perfectly, she says. "Our chefs are very competitive, but supportive. Each year, they look for ways to outdo the other. Their creativity and passion is unmatched."
In addition to the food, this year's event will feature entertainment by J Baxter & The SAUCE Band, line dancing with Kemel Patton and a silent auction and raffles for a variety of items.
"Where else can you get great food cooked and served by some of the finest men in the area, live music and meet and greet old and new friends?" Ms. Walls asks.