Personality: Franchon L. 'Fran' Randall
Spotlight on chef coordinator of 'Sauté and Sizzle: Richmond Men Are Cooking'
11/1/2018, 6 a.m.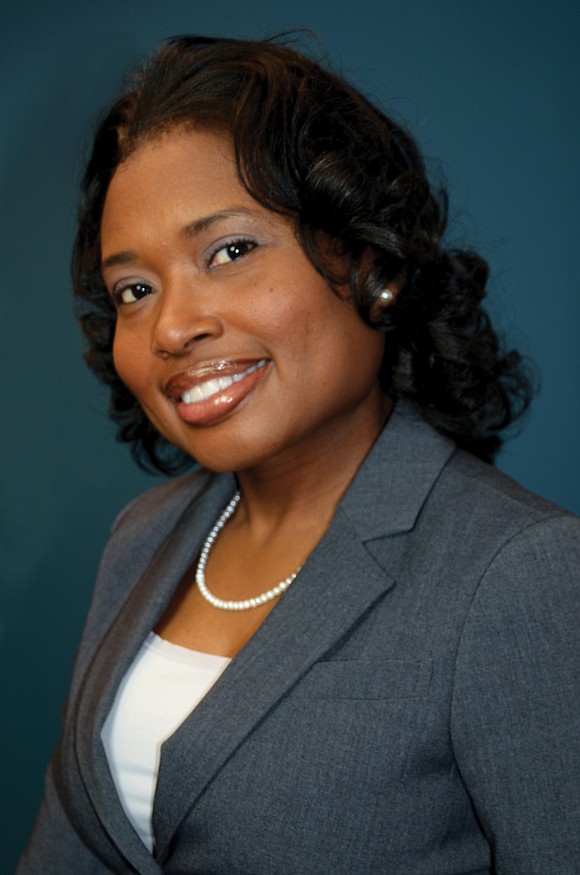 Want to go?
What: "Sauté and Sizzle: Richmond Men Are Cooking," a tasty fundraiser for Rho Eta Omega Chapter of Alpha Kappa Alpha Sorority
When: 7:08 p.m. Saturday, Nov. 3
Where: Old Dominion Building, Richmond Raceway, 600 E. Laburnum Ave.
Tickets: $30 at www.eventbrite.com
Details: www.reoaka.org
Franchon L. "Fran" Randall is a good cook, even if she says so herself.
The pescatarian's favorite dish to whip up is fresh spinach, red onion, basil and fresh garlic and tomato sauce over angel hair pasta and topped with grilled or baked salmon.
But on Saturday, Nov. 3, the 48-year-old certified public accountant is stepping aside to let the men cook.
Ms. Randall is co-chair of the chef coordination committee for "Sauté and Sizzle: Richmond Men Are Cooking," the annual fundraising event for the Rho Eta Omega Chapter of Alpha Kappa Alpha Sorority.
This is the 12th year for the event that will feature more than 40 area men donning chef's attire and serving up their best dishes to several hundred people for a good cause.
"There will be more chefs and a record number of attendees this year," Ms. Randall says. "So there will be more food to taste, more people to network with and more fun. It will be an evening of fun."
The chefs — spouses, friends and supporters of the Rho Eta Omega Chapter — include men stepping out of their day-to-day roles to turn it up in the kitchen. Among them, Dr. Omar Watson, an oral and facial surgeon, Chesterfield Police Detective Darryl Skinner, Thomas White Jr. of the U.S. Army Reserves and Philip Barge, a special education teacher at Colonial Heights High School.
Ms. Randall predicts that all of the dishes will be mouth-watering. She offers a sample:
William Morris, chief executive officer of EdConnect, will be preparing crab soup with crab hushpuppies, and Alvin Strothers, a local accountant, will be cooking his "3 & 7 Alarm Chili" that was a favorite of her grandmother and his church.
"He says it's a bowl above the rest. I don't know what's in it," she says, "but it's also a favorite at Virginia Union University tailgates."
Also in the mix will be a couple of personal chefs, Delron Johnson of Succulent Indulgence and Uton Graham. Mr. Graham will be serving his signature Jamaican-style tilapia, rice and beans and callaloo. Mr. Johnson will cook bacon-wrapped garlic chicken with bourbon maple risotto and champagne saffron caviar in a caramel caged dome.
"It's fun to see the men cook, all dressed in their white chef's hats and black aprons with AKA across the front in green," Ms. Randall says.
Along with the creative cuisine, guests can enjoy dancing to the sounds of DJ Drake and vocalist Miriamm and bidding on a host of items in the silent auction that will include spa packages, wine baskets, tickets to professional sporting events, hotel and resort stays and tax service preparation.
The sorority hopes to raise $15,000 from this year's event to help support college scholarships the chapter awards to area students and its community outreach programs.